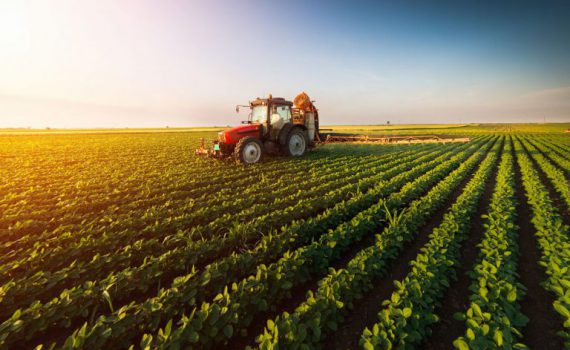 Professional search engine optimization is about much more than building links or creating fantastic content filled with specific keywords. Good SEO is about strategy; one that yields measurable results and is a significant source of revenue. Your visitors are actively searching for a product to buy or vendor to hire. They want a solution or an answer to a question, so they ask the smartest person they know. Google. With the right SEO strategy, you can create engaging content and gain credibility to be listed high in the search results, where you are much more likely to earn their visit.
Google is constantly evolving, and we ensure that you stay on top of the game and well within Google's guidelines. Our SEO strategies are designed to keep you safe from Google algorithm updates because we always play by the rules. This is the only way to reliably provide the long term sustainable results that successful businesses require.
Every SEO engagement begins with a strategy session with an SEO specialist to discuss your business and the goals for the SEO and digital marketing programs. We want to hear about what is important to you, and discuss ways to unlock new sources of revenue and growth for argriculture and farming.
During the session, we will give you actionable recommendations and discuss a plan that is data-driven, measurable, and designed to meet your individual business goals. Our consultative process enables us to develop an SEO plan that is integrated into the overall digital marketing program and go-to-market strategy. We'll use intent-based content strategy, great copywriting, and technical SEO expertise, to design an SEO program to capture the first page of Google, more website traffic, and the attention of your ideal client.
We take the time to understand your business and target market and then use a variety of tools and techniques to gather data on search results and user behavior. This is advanced keyword research that combines user intent and content planning, with SERP analysis to identify "quick-win" SEO opportunities within your market. By identifying popular topics that your customers are already interested in and then scoring those topics by difficulty, we can create a content plan that will help you get the visibility that you need.
An SEO consultant will learn about your business and goals including your target market and competition in search. We evaluate a number of factors including your online presence, popularity, user experience, the history of the website, technical SEO implementation, your online competition, etc. and then develop a detailed strategy outlining the specific steps that we will take when optimizing your website and building your presence in search. Our data-backed SEO strategies are ROI focused and perfectly aligned with your goals & budget.
We crawl your website to collect data on every aspect of onsite SEO to identify assets and determine areas that need improvement. The audit presents detailed information such as analysis of each page (URL) of your website including data on user analytics, speed, user experience, content length, linking, metadata, canonical issues, crawl directives, server errors, etc. We provide you with a summary of our findings and a prioritized action plan for addressing opportunities for improvement.
We combine technical SEO with great copywriting, to bring you more clicks and all the benefits that an increased CTR brings. Forget the generic titles and meta descriptions. We write to pique interest and incite clicks, making sure our copy is tuned for both SEO and direct response, and then apply that at scale. Get handcrafted copy for meta tags and title titles on key pages or generate them dynamically on e-commerce and other large sites.
We use the inbound link audit for your website and perform competitive benchmarking by auditing the link profile for your top competitors in organic search. We analyze the off-page elements for the top websites listed by your target keyword queries to better understand what is required to win a high placement in the SERP. An appropriate link building strategy is then designed in order to rank highly while remaining safe from Google penalties. Our goal is to earn links through targeted outreach that promotes the website and your fantastic content.
We locate highly relevant industry websites and associations that add credibility to your business while boosting overall authority and evaluate opportunities for both link building and as a potential referral source for qualified traffic. Exposure on industry websites is great for SEO and can open up opportunities for referrals, advertising, and partner marketing.
Why choose us as your SEO agency for Agriculture and Farming?
Our services are also just as extensive. SEO targeting, website optimisation, and a complete website audit of your website come as standard. Again, you'll be able to make use of on and off-page SEO, Google Analytics integration, and the ability to track sales conversion with Google's cloud-based application.
This has proved immensely helpful to many of our clients. We can help with local business listings, competitor research, and a complete SEO strategy and plan, then also keyword research and 3 x written monthly blogs too. Like all of our other local or eCommerce services, monthly SEO reports are available, with important statistics on website performance, and complete phone, email, live chat support included.
Our Agriculture SEO Services are incredible. We research the most effective searched keywords for your business plus national and international SEO Targeting, product SEO Marketing (short- and long-term product best-sellers), and of course website optimisation, a complete website audit, and on and off-page SEO.
So across our SEO services, we offer top-quality SEO services that deliver results and can tailor the work to your individual web site so that the results are even better. We have many years of experience offering  effective SEO and have many great rankings ourselves so you can easily see that we are the SEO agency to trust with your SEO budget.
Read more about our SEO By Industry
Please contact us 
Email: tdhseo@gmail.com
Skype: tdhseo
Facebook Messenger: tdhseocom
Telegram: + 084  07790 89915
Whatsapp: + 084  07790 89915
Thank you!