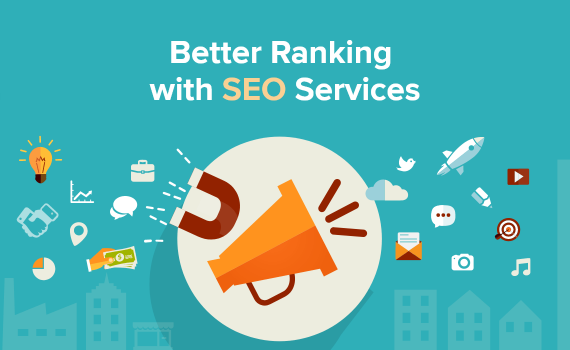 SEO (or Search Engine Optimization) is a vital component of any marketing strategy. You can think of SEO as the invisble man behind the curtain who keeps the whole wild, wonderful show of your business running — the engine under the hood that drives the traffic to your page. It's necessary, but it's also one of the least understood aspects of marketing. And these days, in the little red robin hood world of business, search engines can feel like the big bad wolf.
The art of SEO can seem daunting or overwhelming at first, especially for a businessman where the competition is fierce. The last thing you want, after all, is for your potential customers to do a simple Google search, get lost on the second page of results and wind up under the bridge watching bats take off into the sunset – instead of buying your products and raving about them to your friends over brunch.
WE PROVIDE DIGITAL MARKETING THAT WORKS
Developing your company's digital marketing campaigns, thinking creatively to reach and grow your audience, and having a fully-formed brand strategy are all crucial instruments for success in today's marketplace. These days, there's simply no way to establish your business – let alone grow it – without a mastery of these tools. A solid online marketing strategy and the expert guidance of our TDHSEO service experts can be the difference between merely surviving or thriving. Let us show you how.
Work with our expert team of web designers, SEO specialists, and marketing managers today to give your business the boost it needs. Our comprehensive, data-driven approach will give you the edge you've been looking for, and the tools top companies need in today's world to leave the competition behind and create something truly extraordinary.
Before choosing an SEO agency in Malaysia, you should consider the advantages of a successful SEO initiative and the value it can bring to your business. Search engine optimization improves brand recognition, search engine rankings, brand reputation, and keeps you one step ahead of the competition.
If it were that easy then why isn't everybody doing it you ask? – The truth is, it isn't easy. It requires expert skill and knowledge to implement successful SEO services that will take your business in Malaysia to new heights. Our team of SEO experts are fully versed on the very latest digital marketing strategies, and know how to implement them properly to help you increase your sales.
Your website content must be relevant to your business and your products / services. All written text content should be informative, appropriate, and include the SEO initiative's target keywords and phrases. To improve your SEO initiative, the structure of your site may need to be changed to comply with a specific SEO strategy. This may include adding pages that contain researched keywords. Search Engine bots will then have plenty of quality content to evaluate, increasing your chances of improving rankings.
Our services range from marketing consulting and site audits to earned link generation and implementation of both on-page and off-page optimization.
It is imperative that the chosen keywords are wholly applicable to your website and should not be used solely for SEO purposes. Search engines are smart enough to detect attempts at misleading them, and if found, will take steps to ensure that your site ranks poorly as a result. If well-researched and strategic keywords are used in the content, it will lead to increased traffic and in time increase your return on investment (ROI). Every day, nearly a quarter of all keywords are updated, making it important for companies to keep their SEO up to date and perform extensive research. To make this process simpler, an SEO agency will use keyword clusters, which are a combination of variations on core terms.
Please contact us 
TDHSEO
Email: tdhseo@gmail.com
Skype: tdhseo
Facebook Messenger: tdhseocom
Telegram: + 084  07790 89915
Whatsapp: + 084  07790 89915
Thank you!