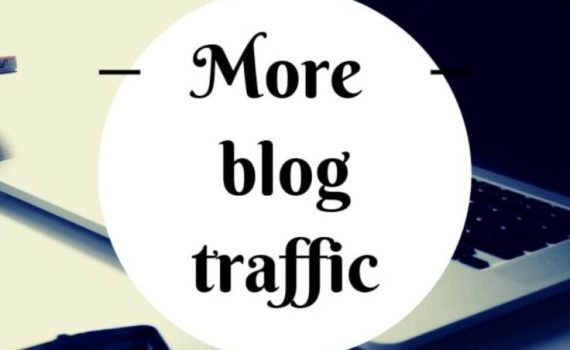 Methods to get more traffic to your blog
By now hopefully, you understand that you can't even worry about traffic until you focus on your content and you don't need a ton of traffic to make good money with your blog.
But that doesn't mean you still shouldn't aim to get as much traffic as possible.
What you'll learn next are the tactics I use to drive 100s of thousands of people to my network of blogs. None of these tactics are sleazy or stuff you would be ashamed of doing.
In fact, they aren't secrets at all but they are things that a lot of bloggers fail to do.
Writing, publishing, and hoping for the best isn't going to do you much good.
Participate in the Places Where Your Audience Gathers
This is an easy one. You don't want to waste time promoting your content to people that don't care about it so the logical thing is to find the people that do care about your topic.
Almost every niche/topic has online communities somewhere. There are blogs, forums, Facebook Groups, sub-Reddits, and other places.
Your goal is to find these places and then make yourself a valuable member of the community.
The mistake a lot of bloggers make is that they join these communities and they just start sharing their content. This can work if your content is the best of the best but nobody wants to know the person that only shows up when they have something to share.
It's like the friend that only hits you up when you have money.
You might think that you don't have time to participate in any online communities but you'll be amazed by the additional benefits that you reap:
Gain a better understanding of your audience's problems. If you really want to make money online then you need to understand the problems that your audience face. This will help you provide needed solutions that people are willing to pay for and talk about.
Build stronger relationships with other bloggers. As you'll see in a bit building relationships with influencers is one of the best ways to grow traffic to your blog. You never know where they are lurking so by simply making yourself a valuable member of a community you're giving yourself a shot of building future relationships.
Get the Most out of Twitter, Facebook, and Instagram
I combined these social networks because they all follow the same principles. They also have the misfortune of not being completely reliable for driving traffic to your site.
Facebook and Twitter can work well for you if you're in the business of creating viral content like videos of kids falling off their skateboards.
However, just because they aren't dependable doesn't mean that you shouldn't try to get the most out of them.
Some bloggers have perched their whole business on top of these networks to great success.
It's always nice to build up an audience on any platform as this gives you an opportunity to spread the love that your blog is offering around to more people.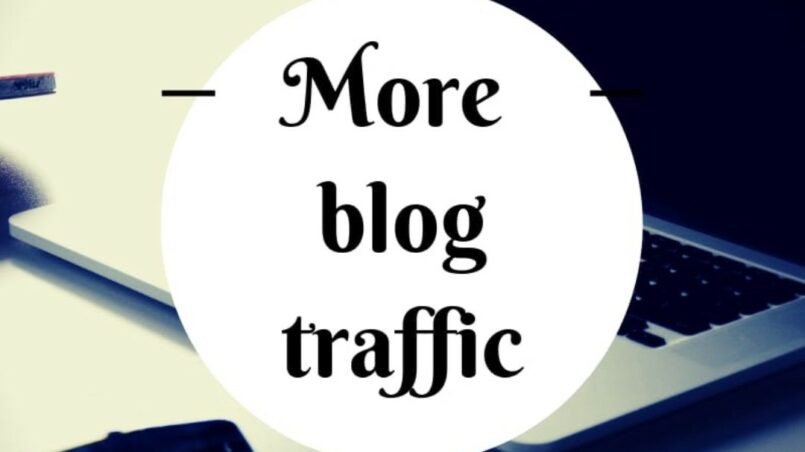 Get the Most out of Google by Using SEO
This is a huge missed opportunity by a lot of bloggers simply because they don't understand what is required to do well in Google and other search engines.
Some people will tell you to only focus on great content and Google will take care of the rest. That can definitely happen sometimes by why leave anything to chance?
If you want to do well with search engines you need to understand search engine optimization (SEO).
The basics of it are pretty simple:
Optimize around a keyword
Get backlinks to your site
See? That isn't too bad.
The problem is that many bloggers don't do either of these things. They don't try to target their posts around a specific keyword and they don't bother trying to get backlinks from other sites.
What you end up with is a trickle of traffic from Google when you could be looking at a mountain of traffic that is coming through every single month.
Spread the Link Love Around
Some bloggers are just downright selfish.
They write posts that only talk about them and only link to other blog posts that they've written.
The web was meant to be a place of immense value where sites link to other awesome sites so go ahead and link to other awesome sites.
Your readers will love it and nobody will be mad at you. If you're worried about people leaving your site and never coming back then you can make sure that your links open up in a new tab by writing HTML like this:
<a href="http://awesome.com" target="_blank">Link to awesome site</a>
Email Your Mailing List
This is something that a lot of bloggers miss because for some reason they think that people that sign up for their mailing list might not care about the things they write or that they will find it some magical way.
Spend Time on Other Blog's Comments
Comments on the other blogs can work out well for you if you do things the right way.
The wrong approach is to just go to every blog you can find and write a very basic comment. People ignore these faster than spam emails.
The goal isn't to get everyone that comes across your comment to click your link. The goal is to get the people that really care about the topic to notice your comments and click.
Imagine if you're going through a blog and every post there is a comment by someone that always seems to be just as awesome as the content. At some point, your curiosity is going to get the best of you and you will click over to their site.
Participate in Q&A Sites
Question and answer sites like Quora and StackExchange are a great opportunity to establish your authority.
Similar to blog comments, the goal isn't to answer every single question that you come across. You want to be strategic and make sure that you are able to only provide high-value content to the community. You also want to make sure that it is going to be a question that is going to receive some visibility.
Read more The golden tips to bring traffic to website very fast
_______________________________________________________________________________
Please contact us for seo service packages at TDHSEO.COM.
TDHSEO Team
Email: tdhseo@gmail.com
Skype: tdhseo
https://www.facebook.com/tdhseo
Thank you!