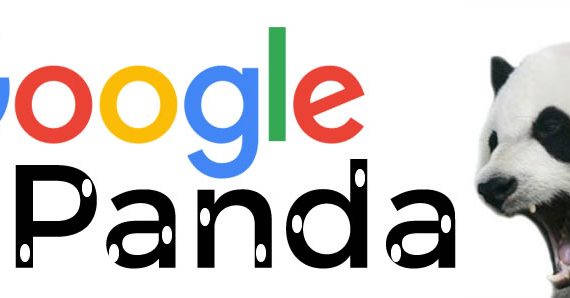 Initially released on February 3, 2011, the main purpose of the Google Panda algorithm is simple. Panda works to reward high-quality more relevant websites and demote low-quality websites in Google's organic search engine results.
With more than 28 updates since its launch, Google Panda has addressed and targeted a number of issues in Google search results including:
Thin content – These are weak pages with no content or with very little relevant content served to the user. Google recognises that there is very limited significant content or resources that can be beneficial to the user. A perfect example would be a healthcare website that describes very serious health conditions in one sentence. As we can understand, a user looking for information about a health condition would naturally expect to find an in-depth web page – not a page with virtually no text content.
Low-quality content – Websites that are populated with content, however, lack in-depth information and offer little or no value to readers.
Duplicate content – Plagiarism or duplication of content is a serious offence that Google does not take lightly. Whether on-site or off-site, duplication of content will get you into a big problem with Google Panda. For example, having the same content duplicated on multiple pages on your website might place you under Panda's radar and negatively affecting your search ranking.
Content farming – Having a big number of low-quality pages that provide low or very little value to readers. In most cases, content farming involves hiring a huge number of low-quality writers to create short content that covers a wide range of search engine queries with the sole aim of ranking for keywords.
Lack of authority – Google is very serious about the trustworthy of the information provided to readers on websites. With that in mind, providing misleading information to readers might place you on the wrong end of Panda penalties. An easy way to start building up your authority is having an author box under all your writings. This adds legitimacy to your content as it's backed by a real, verifiable person within the industry.
Excessive ad-to-content ratio – Websites that have excessive paid adverts than meaningful content. If you're populating your website with too many ads this ultimately results in poor user experience. Websites that do not endorse a balance or provide any meaningful information may be devalued by Panda.
Low-quality user-generated content (UGC) – These may include guest blog posts that are full of grammatical errors, cannot be trusted and are not authoritative. Many forms of poor UGC are created for spammy SEO purposes and are highly sceptical of having their URLs devalued.
Misleading and deceiving content – If your website pledges to deliver content that matches a given search query but then fails to deliver on the promise. This is highly deceptive and may result in high user bounce rates.
A website that's blocked by users – A website that visitors are blocking either through a Google Chrome browser extension or directly in the search engine is a clear indication that Panda might penalise it.
Low-quality and broken affiliate links – Having numerous paid affiliate links that have poor and low-quality content might bring you lots of problems. Again, having affiliate links that don't take visitors to the promised website or location might bring you even further problems.
Other issues may include non-optimised pages, content with lots of grammatical errors, sites without a specific topical focus and keyword stuffing.
Since it may take some time to see whether this change has affected your site either positively or negatively, it's best not to overreact to any perceived shifts in traffic. Instead, we recommend keeping an eye on your site's traffic over the next few months, and if you see any large fluctuations in traffic from organic searches, you should take steps to address any issues you might have. This will ensure that you see positive changes in the next Panda update.
Rather than chasing algorithm changes and trying to anticipate how to tailor your site to each new update, we recommend focusing on following SEO best practices like establishing your site's authority and creating quality content that provides value for your customers. If you're not sure whether your site meets these standards for quality, take a look at Google's Quality Rating Guidelines, which can help you make sure you are communicating the purpose of your site and providing the best possible experience for people who use it.
In addition, it's important to address any technical issues like crawl errors, broken links, or poor site performance that may be adversely affecting your search rankings. Google looks at over 200 ranking signals to determine how a site ranks in its search results, and while content quality is important, it is also essential to make sure your site runs properly, is easy to navigate, and is viewable on mobile devices.

Panda 1: Launched on 23rd Feb 2011
Google panda or Farmer update is focused on quality of the content delivered in a pages of websites. It helps People in finding high-quality sites in Google's search results. This change tackles the difficult task of algorithmically assessing website quality. So this change had affected low quality sites so badly, that they had to update the low quality pages to improve their whole site's ranking. It's better to focus on developing good quality content rather than trying to optimize for any particular Google Algorithm. Good quality content basically content means fresh, informative and interesting content.
Panda 2.0: Launched on 11th Apr 2011
After successfully implementing the first Panda update, lots of trusted publishers and high quality pages started getting more traffic. After this, Google rolled out Panda 2.0 update globally to all English language Google users. Post this implementation, Google started collecting data about sites which users had blocked. This was an indication to Google that those sites might be offering low user experience.
Panda 2.1: Launched on 9th May 2011
After a month Google again launched a new minor update, which was made to enhance the algorithm of Panda 2.0. Search results were not affected that much in this update.
Panda 2.2: Launched on 21st June 2011
This update was made for the web pages which used copied content from any other original source of content. This targeted the sites which used to scrap content from other sources. In this implementation Google tried prevent the low quality copied sites and push original content higher up on the search engine result pages.
Panda 2.3: Launched on 23rd July 2011
This was a small algorithmic change of last panda update which expanded Panda filter and gave better ability to result in higher quality content for better user experience.
Panda 2.4: Launched on 12th Aug 2011
After successfully implementing the Panda update globally in English language, Google rolled out Panda 2.4 the same features for all languages except Chinese, Japanese and Korean. This change impacted almost 6-9% of queries for most languages.
Panda 2.5: Launched on 28th Sept 2011
Google made some further changes after few months in Panda Algorithm. This update was made to wider the analyses of searching high quality content.
Panda 3, Flux: Launched on 5th Oct 2011
This was a little change on Google Panda update, which broadened the analyses of search results according to valuable content, consolidated duplication, improving usability and engagement quality.
Panda 3.1: Launched on 18th Nov 2011
After releasing the flux update Google was rolled out several Panda update which were Panda 3.1, 3.2, 3.3, 3.4, 3.5, 3.6, 3.7 and 3.8. These all were minor Panda refreshing data updates. Search results were not affected that much but became more accurate and sensitive.
Panda 3.9: Launched on 24th July 2012
Google rolled out another update on Panda algorithm. It did not impact the search results much, although some sites noticed the affect 5 to 6 days after the update. It was a little change on the Panda update and designed to remove the low quality sites from the search engines. Then there were two more minor refreshing updates were launched by Google, which affected almost 1% of the results.
Panda #20: Launched on 27th Sept 2012
This was one of the major updates of Google Panda. Google rolled out this update by changing the Panda data and the algorithm as well. It was overlapping with the previous update EMD (Exact Match Domains) .After this change 2.4% of the search queries were affected. Then there were 4 more updates were launched by Google to further improve the results. Post this update Google stop giving priority of those sites which used false keywords in their domain and got good ranking. Google prioritized the domain name which had the content depth corresponding to the keyword which used in domain URL.
Panda #25: Launched on 14th Mar 2013
Again Google rolled out an important update – Panda 25 started dealing with spammers and people who abuse the process. Google made some changes in this update by changing the indexing process of Data.
Panda Dance: launched on 11th June 2013
It is almost like the Google Dance update in which Google ran the update approximately for 10 days. Google checked the effect after implementation and saw the ranking dance. Google named the new algorithm update as the Panda Dance, knowing that keyword rankings for all sites were began to dance or jumped up and down each and every month.
Panda Recovery: launched on 18th July 2013
Google rolled out a new update on Panda. Goal of this implementation was to soften some previous penalties on the low quality sites. Some targeting methods were changed to get fine search results.
Panda 4.0: launched on 19th May 2014
It was one of the most important updates of Panda. Due to this change approximate 7.5% of English language queries were affected. Main goal of Panda update was to penalized the poor scraper sites, and boosting sites with great quality content was reached by this Panda updates.
Panda 4.1: Launched on 23 Sept 2014
Google rolled out another Panda update which affected 3-5% of search results based on the location. Google worked on it so accurately that it improved the Panda algorithm as well. It elevated the high quality small and medium size sites so perfectly that everyone tried to make their site fresh and informative. Then, there was one more and last update Panda 4.2 (Launched on 17th July 2015) rolled out by Google, which impacted the English search queries of about 2-3%.
Read more Tips to reveal Google Panda Penalties
_______________________________________________________________________________
Please contact us for seo service packages at TDHSEO.COM.
TDHSEO Team
Email: tdhseo@gmail.com
Skype: tdhseo
https://www.facebook.com/tdhseo
Thank you!