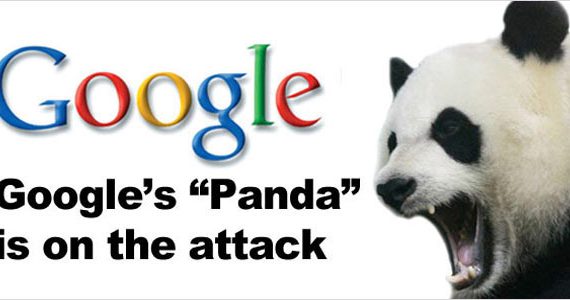 There's no doubt that Panda blew a lot of websites out of the water. From spammed articles, and keyword stuffed content to affiliate links buyers, many website owners found themselves on the wrong side of Panda's algorithm updates.
As a result, many myths started swirling around and some of them are still in existence. Some of the myths about Panda that you shouldn't waste your time on include:
There will be another Panda update soon –While there were various Panda updates in the past, the last one was rolled out in 2016. Google chose to integrate Panda as a core part of its search engine and has never published another update. In essence, there is most likely no Panda update that will come about anytime soon. You should therefore focus your energy on making your website Panda-friendly by following the already existing guidelines.
Duplicate content filter is part of Panda – Even though your website can face a Panda penalty for duplicate content. Panda isn't solely aimed at duplicate content. In fact, a duplicate content filter and Panda are two separate and independent tools.
Too much UGC will be penalised – User-generated Content such as guest blog posts used to be and continues to be an important part of the web. So, do not be misled that publishing guest blog posts might attract Panda. All you have to do is to ensure that they're of high-quality and actually possess information users would want to read.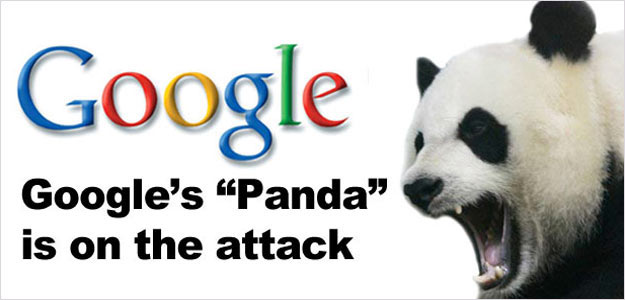 The two ways that your site can be affected by Google penalties may either be Manual Action or Algorithm Penalty.
In most cases, detecting Manual Action penalties is much easier. This is because Google is nice and polite enough to send you a message to notify you about the penalty. Manual penalty notices are issued through Google Search Console.
On the other hand, algorithmic penalties are quite hard to detect because Google will not notify you about such penalties. You will have to find them by yourself, or better yet find a reliable SEO agency or consultant to do it for you.
These are 2 ways to determine whether your website may have suffered from a penalty:
Traffic & ranking drops – Your first clue will be a dramatic drop in traffic.If you have been impacted, your visibility will not improve and traffic will not return to your site until you fix the issue on your website that caused it. And as Panda is an algorithmic penalty, this means that even once you've resolved the underlying issue(s), you'll have to wait for the algorithm to be run again for the penalty to be lifted to get your rankings back, which could be several months. Head into your Google Analytics and take a look at your Google traffic and rankings. If you notice a massive sudden drop in traffic on the upwards of 75%, this might be an indication that your site has been subjected to a Panda penalty. You should however, keep in mind that other things such as the rise of competitors, manual penalties and normal seasonal drop in consumer interest might also cause such drops.
Drop in phone calls & leads – If you've noticed a severe drop in email leads or phone calls in a short time-frame then that may also be a result of a penalty. Most websites generate a large portion of their total traffic through search engines such as a Google. If you've noticed a significant decrease in leads and calls, then you may have been impacted.
If either of the top two points applies to your situation, then apply the following steps to confirm whether it was Panda:
Identify – Check your website stats and jot down all major dates where you've noticed a significant decline in calls, leads or organic traffic.
Cross-reference – Google algorithm forecasting tools such as MozCast and Dejan SEO's Algoroo may show big spikes in major SERP changes. Cross-reference this data with your own traffic stats to see whether they align. Additionally, Moz's Algorithm Change History and Search Engine Land's algorithm update page are also great resources to check whether a new update has rolled out.
Read more The basical knowledges of Google Panda Algorithm
_______________________________________________________________________________
Please contact us for seo service packages at TDHSEO.COM.
TDHSEO Team
Email: tdhseo@gmail.com
Skype: tdhseo
https://www.facebook.com/tdhseo
Thank you!