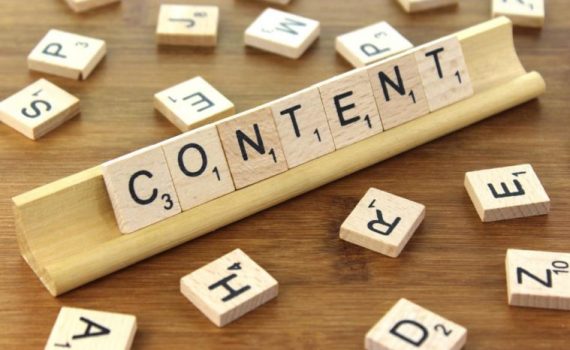 The best time to optimize your content for SEO is when you are creating it, but you can always go back and improve your old articles as well.
Here are the things you should do to make you content become the best.
Proper Formatting and Headings
One of the simplest yet most important things that you can do to ensure that your articles are SEO-friendly is to make use of proper formatting.
You want to make sure that your articles are easy to read and "scannable." This is to say that they shouldn't be esoteric walls of text. Keep sentences short, words simple, and paragraphs to three to four sentences long.
Further, you want to make use of proper headers to break up your copy. Make sure that the title of your post is formatted as H1, the major headers or chapters as H2, and the points underneath them as H3. Making use of bulleted and numbered lists can also help keep your copy organized, and will look good to search engines as well.
Add Images and Videos
Search engines often rank engaging content higher in search results. Images and videos are far more engaging than plain text.
You want to make sure that your blog posts contain images between paragraphs.
When adding images, you want to be careful about image copyrights. Often beginners copy images from other sites to use on their site, and this can get you in legal trouble if you do so without proper permissions.
Don't worry, there are plenty of places where you can find royalty free images to use in your blog posts. You can also use your own original photographs or use websites like Canva to create engaging graphics.
Make sure that you optimize your images for SEO. See our tutorial on how to optimize images for search engines for detailed instructions.
Videos are even more engaging than images. You can convert your blog posts into videos by creating slideshows, vlogs, or experiment with other formats.
However, you should never directly upload videos to your blog posts. WordPress is not optimized to serve videos, and your shared hosting service can't handle them.
We recommend uploading your videos to YouTube. It is the second most popular search engine, and the second largest social media platform right after Facebook.
Optimize Content For SEO
Utilize the basic on-page SEO techniques to optimize your content for search engines. For this purpose, you should use your target keyword in your title, meta description, tags, and article body to make it easy for search engine crawlers to understand it for ranking. The article should be lengthy with 500 to 750 words and adjust the target keyword creatively in the content to make the links natural. If you add images and other visuals often, remember to rename the images before uploading and update the image alt tag and description regularly.
Make use of LSI Keyword
It is always great to integrate LSI (Latent Semantic Indexing) keywords in a blog post writing process. It helps the search engines to understand what exactly your content is about. The use of the LSI keyword in your content allows you to appear in more searches with different keywords. Google search and LSI graph are the best ways to find the most relevant and best performing LSI keywords around your target keyword.
Think Before you Write
Before you start writing, think about the message you are about to convey with your article or blog post. Think about what you want to tell your readers and how you can convey your message more effectively to keep the readers engaged. Spending some precious moments on answering all these questions can help you get started in the best possible way to complete your piece with the perfect tone and words.
Write for visitors looking to engage with your conent, not search engines.
As you write, remember that while you're writing for search engines, it is us humans you are trying to engage with. As a best practice, never create content exclusively to appeal to search engines. Always keep your readers in mind, and as you create content, don't make changes if they are going to improve SEO but decrease user experience.
Try to keep your word count over 300.
While there is no secret potion for the best word count for a post, but you should make sure you do not go under the minimum word count as a benchmark. A post that is over 300 words is enough information for the search engines to understand the page and its content purposes and give it a good ranking. There are multiple debates about the best word count to use for SEO ranking, but as a best practice, write as much as you need to cover the topic recommending a word count of between 500 and 2,500 words. If you exceed that word count then it is probably best to split the text into multiple linked pages.
Use the primary keyword organically throughout the content.
Using the primary keyword throughout the content helps the search engine understand and index/categorize the page. A good keyword density is approximately 2%, so use the keyword naturally about one to two times for every 100 words.
USEFUL SEO TIP: Rather than writing with a keyword in mind, draft your text and then go back and add the keyword where it fits naturally.
Use the secondary keywords once throughout the text.
Secondary keywords provide additional context for your content, which helps search engines further categorize the text. Use two to four of your secondary keywords at least once in the content.
Use the primary keyword in the first paragraph.
Include your primary keyword as close to the top as possible and in the first paragraph.
Use the primary keyword in a subheading.
A subheading is formatted with H2, H3, H4, etc. and creates a break in the paragraph. Great SEO friendly content uses a subheading to break up big blocks of text. This makes it is easier for the visitors to digest the content earlier and for search engines to categorise the content. Use the primary keyword at least once in the subheading.
Use the primary keyword when summarising the content.
Complete your content with a conclusion that contains the primary keyword. This bookends the post with signals that define the page.
Make Your Posts Comprehensive
Search engines love articles that cover a topic with great detail. This is why we asked you to gather the semantically related keywords (LSI Keywords) as part of your content planning step.
These related keywords give you an idea of different variations of user searches regarding that particular topic. By covering those keywords in your article, you would be able to make it more comprehensive, informative, and useful.
You should use headings and subheadings to include those keywords and try to cover as much ground as you could.
Aside from LSI keywords, another tip to create complete content is to type your desired keyword and then switch to Image Search. You will see topic bubbles with a variety of keywords.
Read more about How to Write SEO Friendly Content
_______________________________________________________________________________
Please contact us for seo service packages at TDHSEO.COM.
Email: tdhseo@gmail.com
Skype: tdhseo
Facebook Messenger: tdhseocom
Telegram: + 084  07790 89915
Whatsapp: + 084  07790 89915
Thank you!