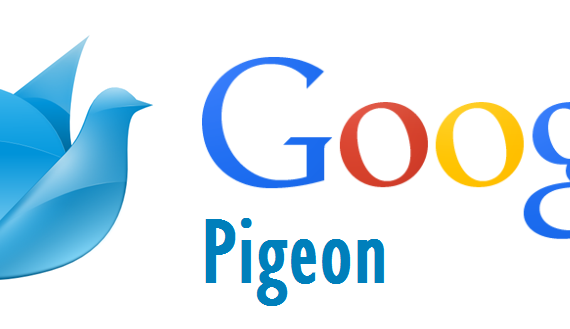 The change in Google's Pigeon Rank Algorithm has affected the local search listings, and this is visible on the Google Web and Google Maps Search Results page. Major changes have been made behind the curtain, and the ripples are beginning to show on the surface. Due to this change, local businesses might have noticed slight amounts of increase or decrease in the leads generated, website referrals and online business. The latest Google Search Engine Algorithm shares deeper roots with their search results capabilities, consisting of the numerous ranking signals that are used every day in web search along with search tools such as spelling correction, Knowledge Graph and synonyms, etc. In addition to these factors, the latest Google Algorithm Updates improve on their present distance and location ranking parameters.
Who Benefitted From the Pigeon Update?
Not everyone complained after the latest local algorithm update. As previously mentioned, directories seemed to get a boost, and, so did certain queries. The latest analysis using BrightEdge's massive data set from June to August shows an uptick in the results for queries related to the following:
Hospitality (28 percent growth in Google Places results)
Food (19 percent growth in the Google Places results)
Education (13 percent growth in the Google Places results)
Additional wins occurred in smaller percentages for queries related to:
Spa +4.64 percent
Shop +4.32 percent
Law +3.55 percent
Medical +1.83 percent
Transportation +1.31 percent
Fitness +1.12 percent
Who Experienced a Loss From the Pigeon Update?
According to the analysis in BrightEdge's data set, we found queries related to the following topics being the most negatively impacted by Pigeon:
Jobs (68 percent decline in Google Places results)
Real estate (63 percent decline in the Google Places results)
Movies (36 percent decline in the Google Places results)
Insurance (11 percent decline in the Google Places results)
Reports across the Web from multiple sources show real estate queries experiencing dire consequences from Pigeon, and as you can see, the BrightEdge data confirms the same.
Other queries related to the following showed somewhat negligible losses:
Finance -6.21 percent
Furniture -3.34 percent
Government -0.07 percent
The following is a table of the findings. Note that some of the queries were difficult to classify in the analysis, so the industry data by row does not add up to "all" data.
How does "Pigeon" affect you and your business?
1. A lower number of queries included in a local listing pack on SERPs (there are usually 7 listings)
MozCast's data shows a 23.4% decrease in the queries that are showing a local listing pack.
You may experience a drop in your website's traffic due to the disappearance of some of your local listings.
2. Local rankings are taking an old-school route
Local search rankings are now being influenced more by traditional Web search ranking signals (domain authority, backlinks and many other SEO ranking factors).
If you see a decline in your local rankings, it may mean your competition's general website/page SEO characteristics are stronger than yours.
3. Yelp and other well-known local directories are now your new best friend
Data shows that local directories have gotten a major boost in search rankings.
Your official business website or store pages may be displaced by store listings from directories.
4. Local Carousel still has your back
Judging by the looks of it, local carousel results remain unchanged so you'll still be able to get some extra exposure from it.
Make sure you pick out a nice, high-quality photo for your Google+ business profile because that is the picture that is going to show up in the carousel.

and what else?
According to the first post-update research, Yelp and other local directory sites have seen a considerable boost in rankings. For some queries, the entire SERP (search engine results page) is built from well-known local directories only.
If over the past few days your website has encountered a traffic drop, this may well be due to the disappearance of your local listings on the first page of Google. If that is the case, in the short run you may need to cover the traffic losses with a PPC campaign, and in the long run — focus on getting Web search listings for those keywords.
Google is going back to the more traditional ranking signals such as domain authority, backlinks and all kinds of other SEO rankings factors. Simply speaking, this may mean that local rankings will now be more determined by how well your meta data is structured, the age of your site and how you use your header tags.
Read more What is exactly Google Pigeon Algorithm?
_______________________________________________________________________________
Please contact us for seo service packages at TDHSEO.COM.
TDHSEO Team
Email: tdhseo@gmail.com
Skype: tdhseo
https://www.facebook.com/tdhseo
Thank you!