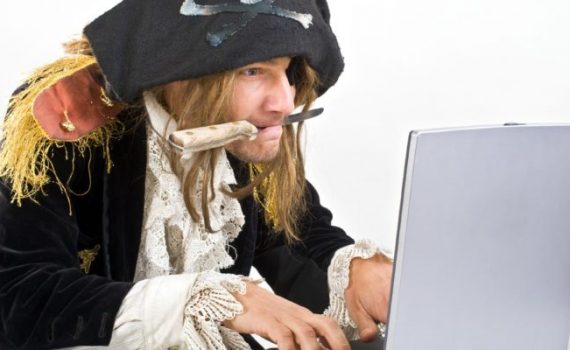 Something important about Pirate Algorithm Update
Google first released the Pirate algorithm in August 2012 and rolled out a second major update to the algorithm in October 2014. The search engine algorithm focuses on tackling the huge problem of online copyright infringements. Websites that have been reported for copyright and have received adverse amounts of web page removal notices will be penalised. Allowing Google users to find quality, and legitimate information less of a challenge.
This algorithm has been designed around data received from website users and owners, who have reported websites for using content that falls into the category of infringement. However, it is important to consider that while some web pages may be demoted for adverse complaint signals, Google cannot remove said content unless a valid copyright ejection is received from the owner of the copyrighted material along with the rights.
Google recently made a change to their algorithm designed to demote major sites hosting pirated content, but the algorithm has a secondary side effect – bringing more visibility to smaller torrent sites that had been previously buried in the search results due to the more popular sites ranking so well.
The new algo takes the number of legitimate DMCAs filed against a site into account when ranking sites, with more DMCAs resulting in a lower ranking.  However, smaller sites hosting pirated content that weren't at the top of the search results were not impacted as much as other more popular sites, as many companies focus only on the top ranking pirate sites when filing DMCAs.  This change could mean that companies will have to not only focus on the top ranking sites, but also the ones multiple pages deep in the search results to prevent them from showing up at the top later.
Google will notify a website owner of a content infringement via a DMCA take-down notice, the notice is sent to the website owners Webmaster Tools account. A DMCA will include details of infringing url(s) or in some cases a whole website.
Google provides a full transparency list of websites that have been reported for content infringements, which can be viewed here: Transparency Report
All websites that are reported to Google will be documented, allowing said data to be analyzed and used to configure the Pirate algorithm. A website with a high number of removal reports will usually be demoted on all searches across the Google search engine.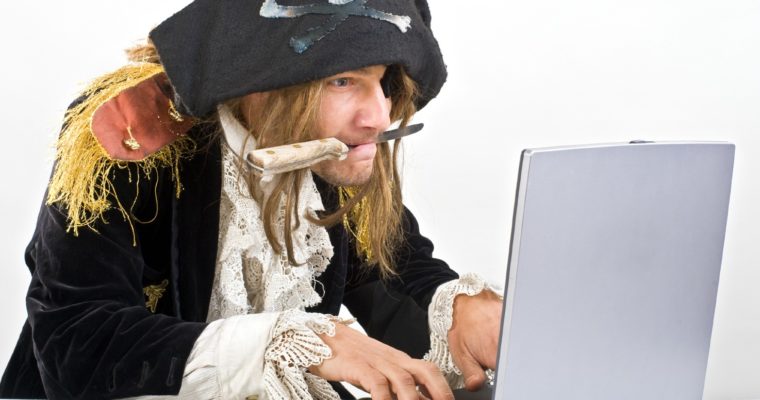 Google has kept making changes in its search engine algorithms to demote the most wicked pirate sites. One of the most renowned changes is an improved effort to make such sites less visible in search results, directly indicating that they will not appear in the initial search pages. Since 2012, Google has been running a down ranking system but is reported to lack effectiveness as per the copyright industry groups such as RIAA and MPAA.
Just last week, the giant has announced of the improved version that aims to address this comment/issue. With the updated version of 'How Google Fights Piracy' report that was originally introduced in 2013 for defending the claims by film and music copyright holders, Google seems to give an overview of all the efforts for fighting piracy as well as reveal the importance of responsibility of copyright holders for making the content available. The 26-page report delineates the following anti-piracy principles of Google:
Defense against abuse
Generation of better and more legitimate alternatives to keep piracy at bay
Provision of transparency
Funds monitoring, as Google believes that the most effective way to fight against online pirates is to reduce their money supply while prohibiting rogue sites from its ad and payment services
Guarantee of effectiveness, efficiency, and scalability
Because this filter is regularly updated, the formerly influenced sites can manage to escape in case they have rectified the mistakes or made improvements. Well, at the same time, the filter is also capable of sensing new sites that managed to escape before as well as releasing 'falsely caught sites'.
The update is just as other updates such as Penguin and allows processing all sites to catch any site appearing to be in violation. Once caught, the site is then stuck with a downgrade until they tend to get fewer or no complaints to get back into the race. However, since its day of introduction, the filter has never been rerun, which means a real pirate site along with new violators during this two years, which  need to be punished, might have managed to escape. This has perhaps made Google to finally update its Pirate Filter after two years!
Read  more Who is affected by Googe Pirate Algorithm
_______________________________________________________________________________
Please contact us for seo service packages at TDHSEO.COM.
TDHSEO Team
Email: tdhseo@gmail.com
Skype: tdhseo
https://www.facebook.com/tdhseo
Thank you!