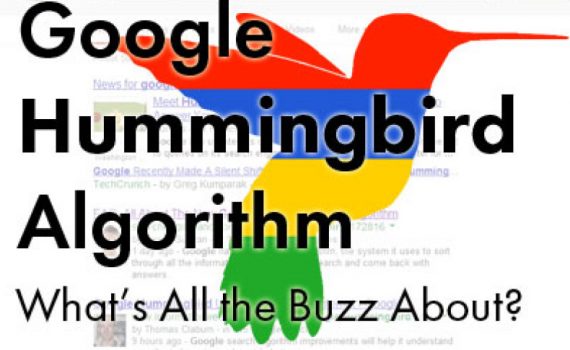 The important knowledges of Google Hummingbird Algorithm
Google Hummingbird was an updated algorithm released by the search engine in 2013. The goal of Hummingbird was to help Google better understand semantic search. Rather than matching words in a query to words on websites, the Google algorithm now strives to understand the meaning behind the words so that it can provide results based upon the searcher's intent. This helps to improve the quality of the results because users can be matched to pages that might better answer their query, even if websites use slightly different language to describe the topic at hand.
Since 1998 Google has used the same old algorithm and upgrading it iteratively every year. Google recently replaced it's entire algorithm with a new version.
Google Hummingbird is actually a project that seeks to improve the Google search engine experience for users by going beyond keyword focus and instead taking into account the context and all of the content in the entire search phrase to provide more of a natural-language, or conversational, approach to search queries.
Unlike two similar projects from Google, Google Panda and Penguin, which both serve as updates for Google's existing search algorithm engine, Google Hummingbird introduces a completely new search algorithm that is estimated to affect more than 90% of all Google searches.
Google wants to process "real" speech patterns
Having the best platform for processing conversational queries is an important part of that, and that's where Hummingbird fits in, though it's just the beginning of a long process.
Think of Google's Hummingbird algorithm as a two-year-old child. So far it's learned a few very basic concepts.
These concepts represent building blocks, and it is now possible to teach it even more concepts going forward. It appears that a lot of this learning is derived from the rich array of information that Google has on all search queries done on the web, including the query sequences.
For example, consider the following query sequence, starting with the user asking "give me some pictures of the transamerica building":
The user looks at these results, and then decides to ask the next question, "how tall is it":
Note that the latter query recognizes the word "it" as referring to the Transamerica Building because that was identified in the prior query. This is part of the sophistication of natural language queries.
Another example is the notion of comparison queries. Consider the query "pomegranate vs cranberry juice":
The Knowledge Graph
These examples involve Google's Knowledge Graph, where natural language search benefits from the ability to pull real-time answers to queries that understand the specific context of the query.
Note that the Knowledge Graph has accepted some forms of conversational queries for a while, but a big part of Hummingbird was about expanding this capability to the rest of Google search.
I have seen people argue about whether or not Hummingbird was just a front end translator for search queries, or whether it is really about understanding more complex types of user intent.
The practical examples we have now may behave more like the former, but make no mistake that Google wants to be able to do the latter as well.
The mind reading algorithm
Google wants to understand what is on your mind, well, before its on your mind.
Consider Google Now as ultimately being part of this mix. Imagine being able to have Google address search queries like these:
Where do I find someone that can install my surround sound system?
What year did the Sox lose that one game playoff?
What are the predictions for the price of gas next summer?
What time is my dinner on Tuesday night, where is it, and how do I get there?
No, these queries will not work right now, but it gives you some idea of where this is all headed.
These all require quite a bit of semantic analysis, as well as pulling in additional information including your personal context.
The 4th question I added was to show that Google is not likely to care if the search is happening across web sites, in your address book, or both. Not all of this is Hummingbird, per se, but it is all part of the larger landscape.
To give you an idea on how long this has taken to build, Google's Amit Singhal first filed a patent called Search queries improved based on query semantic information in March of 2003. In short, development of this technology has taken a very long time, and is a very big deal.
Read more The influence of Google Hummingbird Algorithm on SEO
_______________________________________________________________________________
Please contact us for seo service packages at TDHSEO.COM.
TDHSEO Team
Email: tdhseo@gmail.com
Skype: tdhseo
https://www.facebook.com/tdhseo
Thank you!