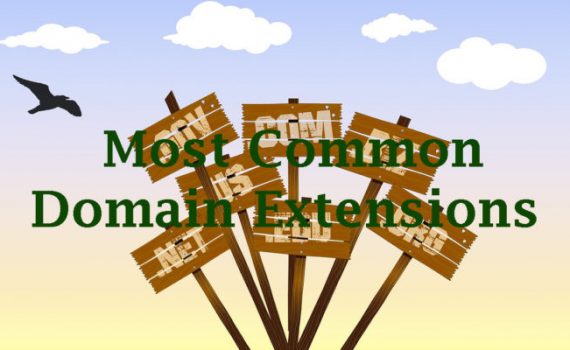 The best 5 common domain extensions you should choose
Here are thousands of domain extensions but choosing the best one is a big advantage for your website. Choosing a familiar domain extension is profitable and helpful for your online business. Here are the best five Domain Extensions you can examine
.com
.net
.org
.co
.us
Choosing a relevant domain extension for a website is a very essential need. The best domain name can attract the users and a familiar extension plays a major role in this.
1. .com
For people thinking what is the best domain extensions .com comes first in the mind. It is the most familiar and top-level extension used in Domain Name. It was genuinely used to identify for-profit businesses. At this time it becomes a backbone of the domain extension.
If you want to choose a domain extension in all circumstances you will like to choose .com if it is available. It's become a common extension because it currently used in all type of entities including school, nonprofit and private individual. Many SEO companies say that the.com extension can lead to the most favorable search ranking as compared to others.
If you have an opportunity to choose extension you will definitely go with .com. If it is not available then you have the next best alternative to use.
2. .net
As like a .com extension .net is open for anyone. It was originally intended for Internet Service provider and network now it becomes the best alternative of .com. Many people use this .net with web-based application and services. If your business is running in these industries then .net is the best alternative for you.
It used less according to .com so; there are more changes that your desired domain name is available with .net. Because many people connect .net with technology or web-service so it will disconnect the people sometimes. Think if you are not providing technical service to a user and you are using .net as an extension it must disconnect with user expectations.
.Net used with that domain name whose motive is to provide technical or web-based services.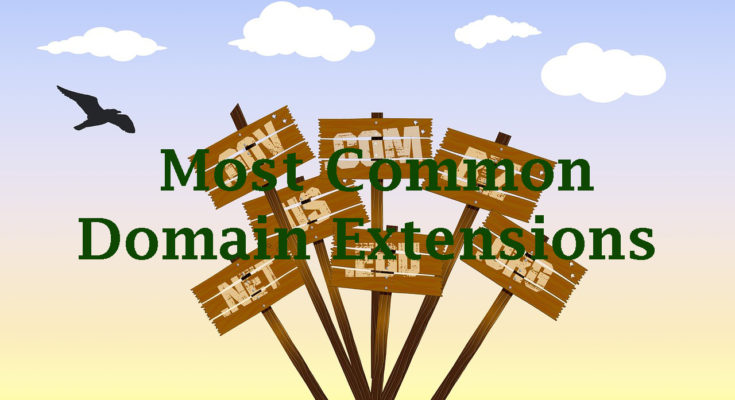 3. .org
This extension is used for any type of entity but it specially designed for the non-profitable-organization. It is the best option for many non-governmental organizations, politics and politician parties and online communities.
.Org is also a top-level domain extension. Here you will also find the same search power as .com. The .Org is less popular then .com, so here are more chances to acquire your domain name.
.Org only makes sense with the organization which works for non-profit or information-driven businesses it doesn't make sense with everyone. For example, if you are running an e-commerce store or trying to convert your traffic into sales so it will not works for you.
4. .co
.co is one of the best options in these five common extensions. Firstly, it is originally designated to the country code of Colombia But now it becomes a popular extension for global domain. The .co is familiar for company corporations and commercial business. It is generally used by the fresher's or youngsters. It is widely used by the newer, shorter and new business startup website. You might be easy to consider the .co domain because of its availability. As mention above because of popular .com is very rarely available so you can use .co as a domain extension.
5. .us
It is a domain extension you can use in your domain name. It is reserved for the citizen and business of the United States. You can be an individual entity or nonprofit organization, but with the permanent resident or business registered in the United States. It is associated with the U.S government like .Gov but now it is available as an extension for the business purpose or public.
Read more Top 10 domain name generators you get to know
_______________________________________________________________________________
Please contact us for seo service packages at TDHSEO.COM.
TDHSEO Team
Email: tdhseo@gmail.com
Skype: tdhseo
https://www.facebook.com/tdhseo
Thank you!