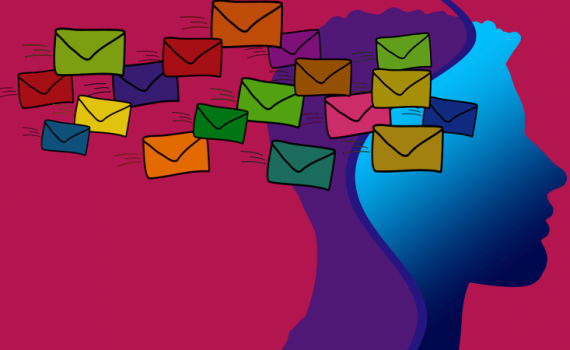 How to use email to get customers
While you might want to get as much information across in one email campaign as possible, resist the temptation to include multiple goals in a single campaign. Multiple, disconnected CTAs in a single email will not only confuse your subscribers, but also make analyzing the success of your campaign more difficult.
Automate Your Emails
Now that you know what you want to achieve with your email campaign, how do you plan on getting it out to all your subscribers?
As an e-commerce business owner, you are busy enough. You don't need the added stress of figuring out how to send out hundreds, possibly thousands of emails. This is where a professional email service becomes your best friend.
Email service providers such as Mailchimp and AWeber make email automation a breeze, no matter the size of your subscriber list. There are dozens of efficient, reputable email providers out there. Take your time and research to see which one offers you the best in terms of available services, fees and customer support before you commit.
Choose a Template
Think email templates are boring? Think again!
Sure, your email template needs to include basic information like the name of your business, contact info and a CTA, but that doesn't equal boring. As an ecommerce business, you depend on imagery to sell your product or service. Keep this in mind as you are choosing an email template. Make sure there is plenty of available space to for high quality images.
Their newsletter features high quality photographs of their items being worn or as part of artistic vignettes. 
Get Personal
Modern technology makes it possible to personalize emails in a way that goes beyond addressing the recipient by name. There are multiple ways of personalizing your ecommerce emails that will inspire people to react and engage.
How about tailoring your emails for these specific niches?
New customers via a welcome message
Birthday month messages
Based on buying habits
Special events, such as back to school, holidays, tax return season
Thank you messages post purchase
Create Original, Engaging Content
Every time you send a message to your existing or prospective clients, your content should be original and engaging. Redundant copy will only encourage readers to click "unsubscribe".
Plus, boring and repetitive content speaks poorly for your brand image in general. If you can't create lively, engaging content for your emails, why should potential customers believe that the products or services the you offer are any better? This is your chance to build your image with your subscribers.
Be Concise
Just as your content should always be original and engaging, it should also be concise. Consumers have an increasingly shorter attention span so it's vital that you say want to communicate as succinctly as possible. If you can say it five words instead of eight, do it.
Content creation can be tricky. If you're worried about your ability to create material that's compelling, unique and concise, consider hiring an experienced copywriter.
Optimize for Mobile
If your emails aren't optimized for easy viewing on mobile devices, stop what you are doing and fix it now.
have a smartphone, and depending on your market, that number will go up. Especially if you are targeting millennials. This means that there is a really good chance that your email will be opened on a mobile device. What will your subscribers get when they open it?
Emails that have been optimized for mobile should include:
Short subject lines
Highly visual content
Short, scrollable content
Well designed CTA buttons
A link to your mobile optimized web page.
 In the example above, they promote their VIP Club with links to their website in an email campaign. 
Use Images and Video
People are visual creatures by nature. You can take advantage of this by incorporating images and videos into your email content to make more of an impact on your subscribers, which is especially important for e-commerce businesses.
Even if you decide to go the text only route with your email, you can still include links to product images or relevant video content in your message.
Create Compelling Subject Lines
What inspires you to open an email? If it's not the name of the person who sent it, it's probably what's in the subject line. Like you, many consumers read an email's subject line and then decide whether or not they're going to open it.
Your subject line should communicate the immediate value of opening your email. Here are a few topic ideas for great e-commerce subject lines:
Discounts and Specials: Highlight the value you are offering
Last Chance Deals: Last chance to stock up on a favorite? Let them know in the subject line.
Solutions: Does your product or service offer a solution to a problem or need of your target audience?
Highlights: Are you featuring a top name in your current collection? Place their name in the subject line.
New Arrivals: Has a long-anticipated product or service arrived?
Referrals: Highlight a referral initiative in the subject line.
Personalize: Including a personal element such as a name or a birthday greeting will increase your open rate.
Make Signing Up Easy
Don't limit your list of subscribers to people who've made purchases from your store in the past. Make it easy for prospective shoppers to sign up for your emails by adding a signup form to your website's homepage. If you have an active blog and social media pages, make sure to add webforms to each of those platforms as well.
Segment Your Email List
While your email list contains information that can be vital to your success, you can increase the value your list has for your business by segmenting it. By creating specific groups of targeted shoppers, you'll be better able to send content that is relevant and meaningful to each group.
You can segment your list in accordance with several factors, such as what people have done when they've visited your website, their shopping preferences and personal traits, just to name a few.
Prepare Sequences
Ecommerce retailers will find success by sending a sequence of individual emails, each one designed to move the consumer one step further along in the buying process. Two of the most important email sequences you need to be optimizing are your welcome and abandoned cart series.
Your welcome series should include a sequence of messages that warm the subscriber to your brand. You can accomplish this by highlighting your brand reputation, service quality and value.
Read more  The best tatics to market by emailing effectively
_______________________________________________________________________________
Please contact us for seo service packages at TDHSEO.COM.
TDHSEO Team
Email: tdhseo@gmail.com
Skype: tdhseo
https://www.facebook.com/tdhseo
Thank you!