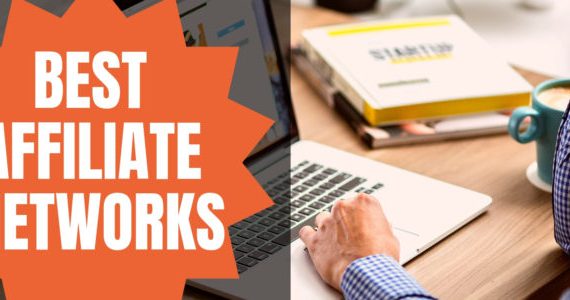 No superficial content that doesn't help you answer the only question that matters: what's the best affiliate network for me?
Here's what we're going to do:
I'm going to briefly answer some common questions, show you the top affiliate networks we recommend for 2019, and quickly break down each of them for you.
You will then take the information, choose an affiliate network to join, and start padding your wallet with twenties.
Sound good?
Then let's get started.
1. FlexOffers
---
The Skinny on FlexOffers
New (ish) kid on the block. Founded in 2008, FlexOffers doesn't have as long of a track record as most of its competitors.
Growing list of affiliate opportunities. FlexOffers has 12,000+ merchants in 25+ categories across 27 (and counting) countries. And they say hundreds of new merchants are added each week.
No rating with BBB. Partly due to its relative youth, FlexOffers doesn't have a rating with the Better Business Bureau. On the upside, BBB shows zero complaints with the company.
Quick payments. One of the areas where FlexOffers shines is with payments. When you refer a sale, your commission is paid within 30 days (so long as you meet the minimum balance of $50). And if you're a top performer, it's possible to be paid within 7 days.
Standard payment options. U.S. residents can be paid by check or direct deposit. PayPal is available for those outside the USA.
What Makes FlexOffers Different?
When you sign up with FlexOffers, you're assigned a dedicated account manager to help you navigate the affiliate marketing waters.
This makes it a good fit for both beginners and veterans of affiliate marketing.
Who Should Join Flexoffers?
Don't let its youth fool you.
If you want lots of affiliate options, great support, and quick turnaround on payments, FlexOffers is a solid contender.
2. PeerFly
---
The Rundown on PeerFly
A decade of experience. Launched in January 2009, PeerFly came into existence when Taylor Swift was still a country music singer.
Numerous selections. PeerFly has over 2,000 clients and over 8,000 affiliate opportunities.
Small team that plays big. Comprised of only 15 individuals, PeerFly is a small company that goes toe to toe with its bigger competitors. The hard work pays off with an A+ Better Business Bureau rating and zero complaints on file.
Net30 Payment Schedule. PeerFly offers fast payment. So long as you've met their $50 minimum, you'll be paid the following month after earning your commission.
All the payment options. If you're in the U.S., PeerFly lets you choose between PayPal, Bitcoin, Amazon gift cards, checks, and direct deposit. International users have PayPal, Bitcoin, and Payoneer.
What Makes PeerFly Different?
PeerFly is known as a CPA (cost per action) affiliate network rather than the typical CPS (cost per sale). The "action" could be a sale, but it doesn't have to be. It could be whatever action (downloading an eBook, filling out a survey, etc.) the merchant desires.
Though individual commissions typically aren't as high for CPAs, the number of commissions is usually higher.
Who Should Join PeerFly?
If you're a beginner or have a small audience, PeerFly's CPA model is a good option. Actions are easier to obtain than sales, so your chances of success will be higher.
And if you're an old pro at affiliate marketing, the large selection and flexible payment options offered by PeerFly should serve you well too.
3. Amazon Associates
---
The Rundown on Amazon Associates
One of the first online marketing networks. Started in 1996, Amazon Associates is old enough to legally drink alcohol.
Huge selection. Publishers can promote Amazon's massive catalog of physical and digital products.
Backed by Amazon. Valued at over $1 trillion, and with over 90 million paying Primesubscribers in the United States, Amazon isn't going anywhere anytime soon. The Better Business Bureau gives the company a B+ rating.
Not the best payment schedule. Amazon Associates pays you approximately 60 days after the end of the month in which you earned your commission.
Several payment options. You can get paid by direct deposit, Amazon gift certificates, or checks in the mail. (Tip: Avoid checks in the mail since there's a $15 processing fee.) International users can get paid by gift certificates or checks (with the $15 fee waived).
What Makes Amazon Associates Different?
By offering the entire Amazon catalog, no affiliate network can match the sheer volume of physical and digital products offered by Amazon Associates.
Heads up, though:
Including affiliate links in emails is against Amazon's company policy, so keep this in mind if email marketing is your primary method for promoting affiliate products.
Who Should Join Amazon Associates?
Affiliate marketers who are familiar with the Amazon ecosystem will feel right at home with Amazon Associates.
Those looking to promote services should look elsewhere, but anyone who wants to focus on physical and digital products will find millions of different opportunities in hundreds of different categories cdes, Rakuten Marketing is
4. Rakuten Marketing (formerly LinkShare)
---
The Lowdown on Rakuten Marketing
One of the oldest affiliate networks. Founded in 1996, Rakuten Marketing (formerly LinkShare) has been hooking up merchants and publishers for over two decades.
Only 1,000 merchants. Though it's been in the affiliate networking game longer than most, Rakuten's list of brands is shorter than most. However, this somewhat short list is made up of many household names.
Loved by BBB and guys on social media. Rakuten has an A+ rating with the Better Business Bureau. It's also been called "cool" by someone named Kenny on Twitter.
Sporadic payments. Rakuten only pays you after the merchants have paid them. So, if you earned a commission in January, it would be invoiced in early February, the merchant would have a due date to pay Rakuten by February 28, and Rakuten would pay you in March.
Solid payment options. Direct deposit, check, and PayPal (in certain markets) are all offered by Rakuten.
What Makes Rakuten Marketing Different?
It's been ranked the #1 affiliate network for 7 straight years by an industry publication that presumably knows about such things.
Who Should Join Rakuten Marketing?
If you want an affiliate network with an intuitive user interface, a great reporting system, and the kind of solid reputation you can only earn by being in the business for two decades, Rakuten Marketing is a great selection.
5. eBay Partner Network (EPN)
---
The 411 on eBay Partner Network
Founded in 2008. Though the eBay Partner Network is a relative newcomer on the affiliate network scene, its parent company (eBay) has been around since 1995.
Billions of opportunities. eBay has 1.1 billion listings. You'll never run out of physical products to promote to your audience.
Backed by eBay. With 175 million buyers purchasing over $23 billion of merchandise each year, EPN's parent company (eBay) is built to last. The Better Business Bureau gives the company an A+ rating.
Reliable payment schedule. So long as you've earned the minimum of $10 needed for payment, EPN pays you monthly.
PayPal! For those who prefer to use the service, EPN allows you to be paid via PayPal. (Direct Deposit is also available.)
What Makes eBay Partner Network Different?
One thing that sets EPN apart from other affiliate networks is the way it lets you promote… unique offerings.
The great Weird Al Yankovich once sang about buying William Shatner's toupee on eBay.
With the eBay Partner Network, if such a transaction ever takes place, you could earn a commission on it.
Who Should Join eBay Partner Network?
If your focus is on physical products and you want the peace of mind that comes with doing business with a large company you're already familiar with, eBay Partner Network is a great option.
Read more How to start Affiliate Marketing successfully
_______________________________________________________________________________
Please contact us for seo service packages at TDHSEO.COM.
TDHSEO Team
Email: tdhseo@gmail.com
Skype: tdhseo
https://www.facebook.com/tdhseo
Thank you!