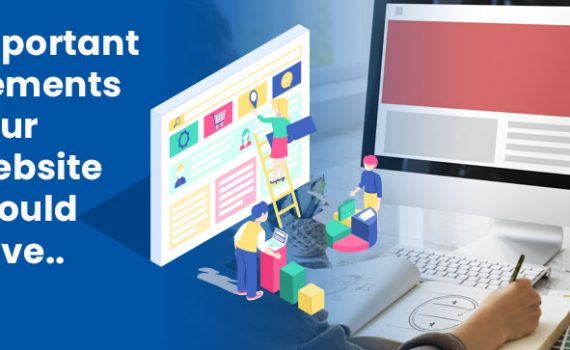 Since so many entrepreneurs are starting to understand the benefits of building a website and how easy it is now, there's going to be a lot more competition online. However, there are ways to stay ahead and ensure the website you build today stands out from all the rest.
Here's what you need your website to do.
Build Trust Quickly
If you really want users to feel comfortable exploring your website, then you must immediately establish trust with them. Include customer testimonials and reviews on your website to offer evidence for who has trusted you in the past, and what their experiences were like. Have guest bloggers and industry professionals who are well-known and respected post content on your website. Include privacy and security policies that outline how you're going to keep your website users' information safe and secure.
You'll also want to consider displaying trust seals on your website, from companies and organizations like SiteLock and the Better Business Bureau—organizations that work hard to keep websites secure and businesses trustworthy.
Most importantly, you should encrypt data on your website with an SSL certificate, which means moving from the HTTP (Hyper Text Transfer Protocol) to the HTTPS (Hyper Text Transfer Protocol Secure). Check out this post to learn more about things you can do to keep your website safe and secure [Note to iPage: link to 10 Things You Can Do Today to Keep Your Website Safe and Secure when published – early March].
Load Quickly and Perform Optimally
The average user will abandon a website that takes longer than five seconds to load, especially if they're on a mobile device. Seventy three percent of users claimed to have encountered a website that takes too long to load. And, over fifty percent of users claim their loyalty to a website depends on how quickly it loads and how reliable it is (KissMetrics). Succinctly put—a page that loads in a few seconds is critical to keeping site visitors happy and engaged, building trust, securing more traffic, and for outpacing the competition online that likely has a slower-loading website.
Furthermore, research highlighted in The New York Times also discovered that download speed and web performance directly influence customers' behavior in relation to sales conversions and engagement. Every millisecond matters. Each millisecond of delay on your website can cost you entrepreneurial venture prospects and potentially thousands of dollars.
Many websites aren't built for optimal performance and may be bogged down with broken links that don't take the user to secure webpages, or they contain images and content that don't load properly, or take too long to load. Fortunately, ensuring your website loads faster and is built for performance is becoming a lot easier. Here are a few things you can do to optimize your website for performance:
Reduce HTTP requests
Enable compression
Allow browser caching
Optimize images
Reduce the number of redirects
Use a good web hosting service
User Experiences
Your website should cater to your users' experiences –  and most of your users will be searching for things on their mobile devices. In fact, more Google searches take place on mobile devices than on desktop computers in 10 countries including the U.S. and Japan (Smart Insights). So, make sure your website has a responsive design that ensures its content is viewable and easy to navigate on different types of mobile devices. Make it easier for your users to contact you directly from their mobile devices with a touch of a button. And allow them to place orders via chatbots, social media apps, or e-commerce carts that are optimized for mobile devices too.
Users must also sift through a lot of content on the web before finding content they feel answers their unique questions and concerns. So, make it easier for them and the search engines by including web copy on your website that speaks directly to them, what they care about, and what they're already searching for online. Do some research and a competitive analysis to discover how you can position your brand online via your website content, so you can speak directly to your target audience and make it easier for them to find you. Also, consult your website analytics on an ongoing basis to learn more about what users are interacting with and viewing most on your site, as well as what they don't engage with on your site. Start with an analytics tool like Google Analytics if you haven't already selected one, to get a better understanding of what your site visitors are engaging with the most.
Read more Speed up website security in four clever ways
_______________________________________________________________________________
Please contact us for seo service packages at TDHSEO.COM.
TDHSEO Team
Email: tdhseo@gmail.com
Skype: tdhseo
https://www.facebook.com/tdhseo
Thank you!