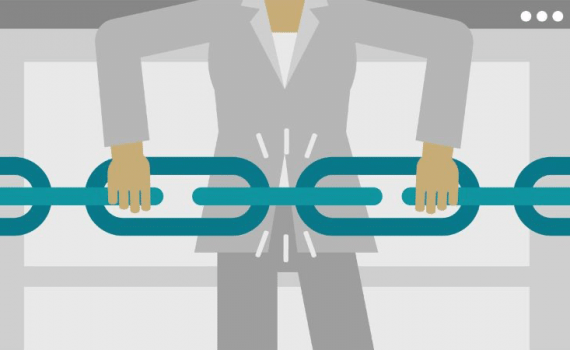 Tips for link building to speed up keyword ranking
It's like high school all over again – with popularity the name of the game.  In the world of search engine optimisation (SEO) you need others to confirm that your website (and therefore your business) is a great destination.
On the web, this means links.  Links from another site to yours. Also known as backlinks.
So – how do you get backlinks from these types of site to improve your ranking?
Linked to sites that gets involved
This can take true commitment and the links back to you will take time, but getting involved in your local community is a great way to get to know the people in that community, network and support other organisations.
The outcome you want is a mention (and with it, a link) on their website, and in any material published elsewhere, of course. Make sure you ask them to give you a link from the relevant content on their website as not all of these groups will think to do it as a matter of course.
Host a local event – seminars, charitable or community events and get your co-sponsors or supporters to promote it (with a link to the information about the event on your site).
Sponsor local schools, sports team or not for profit such as an animal rescue organisation. Make sure there is a link back to your site from theirs and in any promo material.
Start a discount/product partnership with a local organisation.
Contact local media and offer your expertise as a source for their work.
Offer to speak at a local educational institute (such as a night class).
In all cases, the idea is for your business name and a link to your website to be on any/all material published on-line about the event. It doesn't have to be flashy, just a simple text link will suffice (see the bit about anchor text below).
If you are already involved in your local community, it will be a case of asking people for these links to be included – easy!
Create useful resources
This means having something on your website that is useful to people such as:
1. A map, guide or list of local:
Tourist sites of interest.
Retail/shopping areas with free WiFi spots.
Events and activity based attractions.
Business meeting rooms and locations.
Key buildings or destinations.
Cultural attractions.
2. A guide through local by-laws or how to get something done using local businesses and organisations with contact details and web links in a step-by-step instruction
3. Video how-to's and tutorials for standard tasks that everyone needs to be able to do from DIY home improvement to changing the printer ink cartridges.  You can refer to local suppliers within the video if you want to make it more relevant and useful to people within a specific area.
If possible, when creating this content, think of something related to your business because then you can include some of your expertise into the mix e.g.:
GST calculator (bookkeepers).
Tax return and payment due date tables (accountants).
Phone system cost calculators (telecommunication companies).
Building cost estimators (builders or quantity surveyors).
How to change a tap washer video (plumbers).
Styling tips (personal stylist).
The idea with these types of resources is that other people who find them useful will link to them, rather than create their own.
For example, we're looking at one of our most popular blog posts How much will that website cost? to see if it can be turned into an on-line calculator so people can estimate the cost of a build based on their individual needs.
Leverage the relationships you already have
If you've spent time building a mutually positive relationship with a client or supplier then it is easier to ask them to help build both your businesses, than it is to ask a relative stranger.
Provide glowing (but honest) testimonials for any local business you interact with in return for a link on the testimonial when they publish it on their website. And who doesn't want more testimonials on their site?
This can include whoever you have used:
For your office fit-out or furniture.
Set up your computer systems or provided a laptop.
Cleaning your offices.
Your signage, printing or other design work.
Catered lunch or an event or even delivers your coffee!
Organised your insurance.
Took care of your plumbing, electrical, painting or other property related services.
Did copy writing work for you.
Printed your logo on pens, t-shirts and corporate gifts.
Or, you could offer something to help their content efforts, such as guest posts for their blog (if they have one).
And be sure to ask to be listed on any preferred vendors or partner pages.
Read more Great techniques for natutal profile link building strategy
_______________________________________________________________________________
Please contact us for seo service packages at TDHSEO.COM.
TDHSEO Team
Email: tdhseo@gmail.com
Skype: tdhseo
https://www.facebook.com/tdhseo
Thank you!