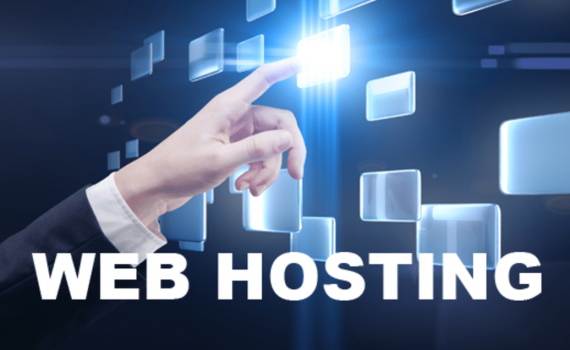 What to know before you explore hosting companies
Before you explore web hosting companies and their various hosting plans, you need to understand your own website. You don't want to buy an expensive hosting plan designed for a large corporation with thousands of monthly visitors if you're just starting your first WordPress blog.
To help you better understand your website, outline the goals and mission of your site. Then use this quick checklist to learn more about your site before choosing a web host:
What is your web hosting budget? For your first host, finding the cheapest host is likely the number one thing on your mind. Unfortunately, cheapest doesn't always mean best. Determine your maximum and minimum monthly budget now so you don't feel tempted to overspend or skimp later.
What type of website are you making? This is a pretty broad question, but your answer will help you determine what stage of the creative process you're in. Maybe you're building your site with a CMS or static HTML. Or maybe you're building an ecommerce site or a blog. Maybe all you know right now is that you want to build a site. No matter what stage you're in now, continue reading to learn about your website's requirements and the process of launching a site with a reliable host.
How many sites will you have? Will you add a subdomain or two in addition to your main website? The number of sites you have will help determine the scope and scalability of your hosting plan.
How would you describe your technical skill level and past technical experiences? Know your limitations when it comes to technical knowledge. You won't be able to do everything by yourself and spending a little extra on good support will make a world of difference.
Will you need a custom domain email address with hosting? Setting up a custom email address to match your website's domain looks more professional and trustworthy than using your gmail account. If you want a custom email address, add "email hosting" to your checklist when researching web hosts.
What does your website require? When it comes to coding languages, database types, and other technical details, find out what your site requirements are (see below for more). Armed with these technical details, you'll know which web hosting companies can offer compatible services.
How much security does your site need? All sites require a minimum level of security, especially since SSL certificates became nonessential to Google. Some sites, like ecommerce sites, will need even higher levels of security to process payments.
How much data will your sites need? In other words, how much space will your website take up on the server? If your website is all videos and huge image files, you'll need more disk space than an all text site.
How much website traffic do you anticipate? If you're starting a brand new site, you can expect fairly low traffic volume until you start building and growing your online presence. Estimate how much traffic you expect now and in the future to help you choose a hosting plan.
Read more Tips for Choosing a Hosting Service
_______________________________________________________________________________
Please contact us for seo service packages at TDHSEO.COM.
TDHSEO Team
Email: tdhseo@gmail.com
Skype: tdhseo
https://www.facebook.com/tdhseo
Thank you!