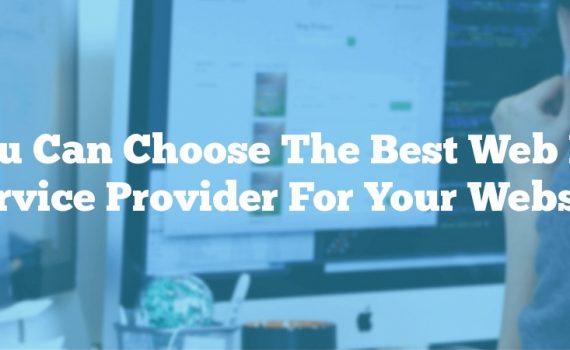 Tips for Choosing a Hosting Service
After you've selected your domain name, you'll want to register it with a web hosting service before you begin building your website. Here are some tips to keep in mind to help you choose the right web hosting service for your website.
Verify That They Have Your Hosting Needs
Not all hosting services offer the same things. Consider whether you want or need shared hosting or dedicated hosting. And then see what offers and options each hosting service provider has available. If you don't anticipate a lot of website traffic, then you might want to go for more economical options. But if you anticipate a lot of traffic, your needs will look much different.
Most hosting offers are available in 3 categories:
Shared Hosting – As the name implies, multiple websites will share resources on a single server. This is usually the least expensive option, and is sufficient for most individual or small business websites.
Virtual Private Server (VPS) – With VPS hosting, your site will still reside on a shared server, but a section will be partitioned out for your access only. This option allows more customization of the OS and the functionality of your site. And the resources you get won't be impacted by activity on other sites.
Dedicated Server – Also known as a managed hosting service, you will be leasing an entire server. You will get complete control and customization of the hosting environment. Dedicated hosting provides optimum security and flexibility for high-traffic or mission-critical websites.
Know Sign Up Rates vs. Renewal Rates
Sometimes hosting service providers will offer discounts upfront if you're a new customer, but your renewal rates might be different. Make sure that you know all costs associated with your new website, which ones are one-time only, and which costs might fluctuate in the future. This way, you'll never receive a surprise bill in your inbox and you won't have to worry about interrupted hosting service resulting from overdue payments.
Consider How You Will Build Your Website
If you don't know how to code websites or build them from scratch, then you'll want to consider going with a web hosting provider that offers a reliable and easy-to-use website builder. Most website builders offer drag-and-drop features, customizable templates, etc. Be careful not to buy a web hosting service plan or subscription that you won't even be able to use because you don't know how to code.

Decide Whether You'll Need E-Commerce Features and Support
You'll also want to consider whether your website will need e-commerce features and support as you're considering web hosting providers. Some providers won't be able to offer all the features and support that an e-commerce business website needs to succeed. To accept payments you will need to implement a shopping cart and payment processing functionality. Find one that offers all you need for an optimized and user-friendly e-commerce website.
Server Reliability and Customer Ratings
Most importantly, you'll want to investigate what current customers are saying about the web hosting services you're considering. Are customers happy with the providers' services, options, rates, customer care, etc.? Do their websites function well and fast? Do they ever have problems with website security or billing? Does the hosting service offer regularly scheduled backups for websites?
While price points are important, you'll also want to make sure the web hosting services you're considering are reliable and that you'll be able to easily contact someone if you have a question or need assistance. If your website is always crashing or encountering data breaches, you will lose customers and website visitors over time.
Read more What to know before you explore hosting companies
_______________________________________________________________________________
Please contact us for seo service packages at TDHSEO.COM.
TDHSEO Team
Email: tdhseo@gmail.com
Skype: tdhseo
https://www.facebook.com/tdhseo
Thank you!