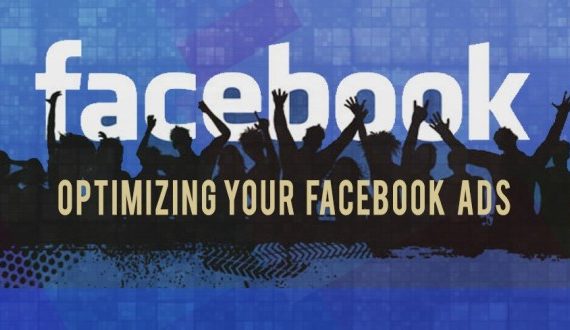 All the best Facebook advertising tricks for small business
Structuring a Facebook ads campaign for success includes determining your campaign objective, determining your target audience, creating an ad plan, setting up your campaign, ad sets, and ads on Facebook, and looking at your ads' metrics to determine which ads are helping you reach your goals. If you want to get the most out of advertising on Facebook but don't quite know how to run a successful Facebook ads campaign, this post is for you.
Start targeting your Facebook ads on a Thursday.
When it comes to lookalike ads, it takes Facebook a day or so to find an audience that looks the most like your visitors/buyers and to start targeting those who are most likely to engage with the ad. I've spoken with several Facebook ad experts who suggest starting campaigns on Thursday so you'll be ready to target the right people – in the most optimized fashion – over the weekend.
Set Up Your Pixel
If you aren't using the Pixel, you are throwing money away. Even the most liberal of estimates suggests that less than 2% of people end up converting upon the first exposure to an ad, and if you're just starting out, you're likely to see an even lower percentage.
The Facebook Pixel is a snippet of code that gets placed on your website and lets you know what actions your website visitors (who have arrived there from your ad) are taking. You can then segment these visitors based on their behaviors and retarget them separately, catering the content more specifically to each group.
You can use Pixel data to create several types of Custom Audiences, but we'll first start with the basics.
Use Lookalike audiences & ad demographic: Location.
Interested in using buyer Lookalike campaigns? Narrow down the ad demographic to 'location. When doing this, your Source Audience should include at least 1,000 people (but more is better). Many of our customers simply choose a target country and let the Facebook algorithms work their magic to find an audience closest to their actual buyers. Facebook typically does not suggest adding demographic information (like interests, gender, or age) for buyer Lookalike ads as this can hinder the process of finding the most accurate lookalikes. Take a look at your Facebook Audience Insights to double check your LAL's.
Stock Videos Are Better than No Videos
Tired of hearing that you need to create videos but have no idea where to begin? You aren't alone.
Not every business has the time or capability to make videos at the drop of a hat for a Facebook advertising campaign. Yet we all know how important video creative is for social media these days.
A video on Facebook receives on average 135 percent more organic reach than a Facebook photo. Photos used to be the most engaging type of creative on social media, but video has quickly surpassed images and is now the thing.
Remarket Based on Video
Another way to target your Facebook ads is based on how much time users spent viewing your video advertisements. (Not running video ads? It's time to start. Video is quickly becoming the superior way to advertise on the internet, and it's already the preferred way for most people to consume information.)
The good news is, it's easy to get started with video, even if you only use your smartphone for shooting. With your video message running, you'll be able to retarget an audience based on how much of the video they watched, gearing longer form or sales-oriented videos to your more engaged viewers, while serving more informational or branding-based content to viewers who disengaged but might still be in your target audience.
Optimize your CPC, average ad spending and relevance score.
Once your ads are running, don't just focus on ROAS. Take a close look at metrics such as CPC (cost per click), average spend and relevance score. You can also check to see how much exposure you're generating by looking at reach (in Business Manager), clicks, impressions, and by calculating CTR. All of this information can help you compare the current ad you're analyzing with results of similar ads you've run in the past.
Design an Ad Your Audience Will Be Attracted To
I know, seems like a common sense type of tip, but it's actually one of the biggest tips people forget about. Facebook even offers this in their very black and white "Creative Tips" because it's so important for advertisers to focus on.
Not only does your ad copy need to speak to your demographic, but your imagery and video, too. Let's dissect Facebook's example.
To the left, you'll see an ad for a restaurant that focuses on a cocktail. This ad is targeting a younger, millennial type of audience that most likely has a 9-to-5 job and enjoys going out with coworkers at the end of the day for a drink. This is a very specific type of person, even though we can probably all relate, and the ad is created just for that part of the restaurant's demographic.
The photo to the right is by the same restaurant but is targeting their older demographic, the portion of their customer base that comes in just for the food. If the restaurant had used the same cocktail photo to attract that older audience, say 50+ years old, they may have turned the audience away by looking too much like a bar atmosphere and not a restaurant.
It's quite rare for a business to only have one profile of a customer. This is why it's so important to create multiple ads, each speaking to your different customers.
Work with Facebook ad strategies for the holidays.
Retail-friendly holidays like Black Friday, Cyber Monday, Christmas, Fathers day, Mothers day and Valentine's day have one thing in common: they're prime time to increase ecommerce sales. Prepare for the spike in traffic by planning out a winning Facebook ad targeting strategy well before the shopping craze kicks off. For some social inspiration, check out 4 Facebook Ad Strategies to Prepare Your Store for Black Friday Success where we explain how to make optimal use of your ad spend and ad creative, re-target existing clients and maximize your sales during Black Friday and Cyber Monday.
Read more All the best facebook ads you should learn about
_______________________________________________________________________________
Please contact us for seo service packages at TDHSEO.COM.
TDHSEO Team
Email: tdhseo@gmail.com
Skype: tdhseo
https://www.facebook.com/tdhseo
Thank you!