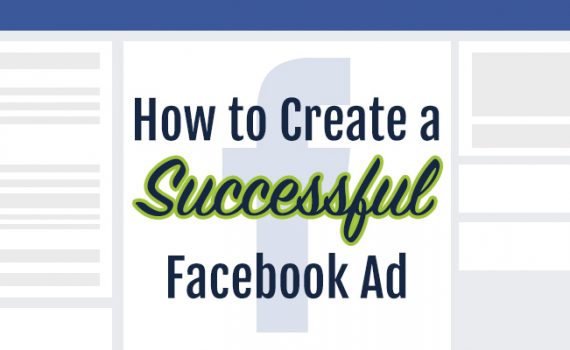 All the ads within each Facebook ad campaign will have the same objective, but you will have the ability to change the audience, budget, dates, image, and creative in the ad sets within each individual campaign. Each campaign must have its own objective, but don't worry, you can set up multiple Facebook ad campaigns to help you reach your Facebook advertising goals.
Lookalike Audiences from Custom Audiences
With your Custom Audiences in place, you'll have a base from which to start building Lookalike Audiences. As Facebook Ads expert Rick Mulready points out, Lookalike Audiences are more lukewarm than super cold. For small business owners who are having a difficult time reaching the masses or generating new leads, creating a Lookalike Audience from a Custom Audience list or an existing customer list is a great way to reach new people who have attributes in common with people you already know convert on your ads.
Think about your buying cycle when using Custom Audiences.
For example, for a luxury furniture company, it would make sense for them to retarget an audience for a longer period of time; it might take someone a couple of weeks or months to hem and haw over a sofa before purchasing it. For lower-priced products, it might make more sense to retarget audiences within a shorter amount of time (like several days or just a couple of weeks) after they browsed products.
"If you're running a site-wide sale for a short period of time, try running a retargeting ad for that duration with a higher budget for maximum reach during the sale. Make sure to mention the sale and add a nice call to action in the copy."
Basic Custom Audiences
The first Custom Audiences you should build are those based on your buyers' journey—the stages your audience moves through to become customers. At the first stage, they recognize there is a problem that needs to be solved. At the second stage, they are considering the different options they have for solving that problem. At the third stage, they are deciding which purchase they should make to solve the problem.
To create a Facebook Custom Audience using this approach, separate the most important pages on your website into three groups:
– Cold: Visitors to these pages are least likely to make a purchase today
– Hot: Visitors to these pages are most likely to make a purchase today
– Warm: Visitors to these pages are somewhere in between.
You can then build three Custom Audiences to whom you can serve the right ads at the right time. For example, you might show your hot audience your special offer of the week, while you might show your cold audience a branding or process video that encourages them to ask more questions about your service.
Adjust the way you review performance & prospecting ads.
As it differs from retargeting ad performance. Retargeting ads are shown to a "warmer" audience that has already browsed products on your site at some point. On the other hand, prospecting ads are shown to new "colder" audiences who may not know about your brand. It may take a long period of exposure for that prospective customer to learn about the brand, educate themselves about the product and ultimately make a purchase. For this reason, it's important not to simply focus on conversions, but to measure the success of prospecting ads by looking at metrics such as number of add-to-carts, the number of website clicks, and average daily click-through rates.
Don't Just Rely on the Button for Website Traffic
Facebook ad objectives should be something easy for users to do, and something they'll actually want to do.
One way of accomplishing both of these things is by including a link to your website/landing page in the ad copy.
Sure, the call to action button will direct users there, but the button can really feel "ad-like." What I mean by that is just about everyone knows if a Facebook post has "Sponsored" on it and a call to action button, then it's an ad.
Users, just like yourself, don't like to be advertised to and forced to do something. We'd rather make the choice ourselves, knowing where we'll end up.
Psychologically, it can feel more comfortable for users to make the decision on their own to leave Facebook by simply clicking on the link within the ad copy. They know exactly what they're getting themselves into and they're choosing to go to that destination, versus clicking on "Learn More" not knowing where they'll actually go.
Aside from the "feelings" side to this reasoning, adding the URL in the ad copy also gives the user the option to act quickly. If they like what they've read and want to respond, give them the option to do so without having to get all the way down to the button.
Avoid Using the Color Blue in Ad Creative
Facebook's primary color is blue — #3b5998 to be exact. Using images and videos that have blue tones in your ad campaigns isn't going to help your ad stand out in the News Feed.
By the way, I'm not referring to a solid blue image with text. I'm talking about anything that has a blue hue to it such as a sky background, ocean waves, or a person standing in front of a blue wall. These blue tones will make the ad blend in with the News Feed, which is exactly what we don't want an ad to do.
Instead of focusing on blue tones, try using colors that match your brand especially if they're vivid colors like orange, green, and red.
Orange is blue's complementary color so not only will it stand out, but it will look darn good in the News Feed.
Remarket Based on Website Activity
Once you've begun driving traffic to your website and building Custom Audiences, it's time to formulate offers to cater to these visitors based on their activity on your website. As we stated above, one way to start this is to make offers to your three core Custom Audiences based on the pages they viewed when they visited your website.
There's a lot more to web activity targeting than just pages viewed, however. One thing to consider, if you have a reasonably capable developer or even some programming chops of your own, is to target based on Custom Pixel Events. A Custom Event might be something like who clicked on a button, who added an item to their cart, or who viewed more pictures of an item.
With some creative thinking, you can come up with actions that indicate a person is ready to become a customer, and with the right Custom Events, you can target the people who take those actions.
Read more Facebook Ad guide for beginners
_______________________________________________________________________________
Please contact us for seo service packages at TDHSEO.COM.
TDHSEO Team
Email: tdhseo@gmail.com
Skype: tdhseo
https://www.facebook.com/tdhseo
Thank you!