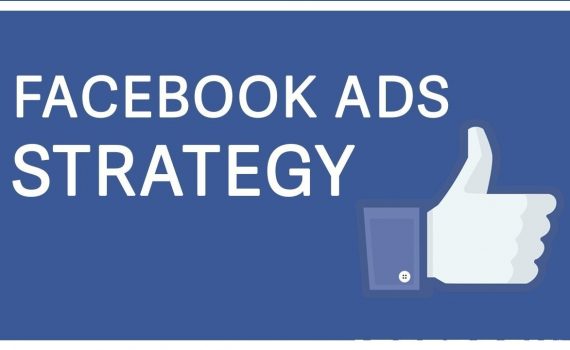 Top Creative Strategies for Facebook Ad
Now that we've done some housekeeping, let's take a look at new Facebook targeting strategies for these 11 industries looking for these 11 specific audiences.
1. Automotive industry: People in the market for new cars
According to a study from Autotrader, car buyers spend 59% of their car buyer's journey researching online. This means that this audience is likely to engage with pages posting content that helps with car research. To capture this behavior, I would recommend leveraging interest targeting toward company pages that fall into this category. Here are a few I came up with:
Interests → search for
Kelley Blue Book
Autotrader
CarMax
Car Gurus
Conveniently enough, there is an entire section dedicated to vehicles in the interest section of Facebook's core targeting options.
Hobbies & activities → vehicles
So, depending on what type of car you are promoting, you can layer in one of these options to personalize your offer to individuals who have an interest in this car type.
2. Education: People who want a master's degree
If you know the story of Facebook's origin, you'll know that this platform first started out tailored to college students. As the platform evolved and the user base expanded, the idea stuck close to its roots—connecting individuals with others in their educational, professional, and personal network.
Because the platform started out geared towards this collegiate network, educational information remains a featured part of user profiles. And with this information, Facebook is able to offer advertisers education-level targeting. This is the perfect starting point for any higher education account looking to target an audience interested in pursuing a master's degree.
Demographics → education → education level
College grad
Associate degree
In college
Demographics → education → school years
However, when you drill into it, Facebook estimates over 69 million in potential reach for users with a college degree (just looking at the US).
Again, that's a whole lotta reach, and not something advertisers should target alone—especially if you're looking to spend your budget efficiently.
To optimize your audience relevance, I would recommend layering in additional targeting options. Now, to get there, let's get more specific and say we're a business school looking for potential MBA students:
Demographics → work → industries
Business & finance
Sales
Management
Demographics → education → field of study
Business management
Business administrator
Business consultant
Interests → pages that aid in GMAT studies
GMAT+
Graduate management admission test
The official GMAT exam
3. Travel and hospitality: People who want to take vacations
Once I got started with this challenge, I found that there are a lot of ways to approach your targeting for travel and hospitality businesses. This gives advertisers in this space the flexibility to personalize their targeting according to their offer and iterate by testing new audiences to improve ad relevance and performance.
To get started, you can layer in broad interest options, such as:
Interests → hobbies & activities → travel
Vacations
Tourism
Air travel
Interests → pages that serve content around travel
Trip Advisor
Kayak.com
Booking.com
Interests → airline pages
Jet Blue
Delta airlines
United airlines
Behavior → travel
Frequent travelers
Frequent international travelers
Returned from travel 1 week ago
Returned from travel 2 weeks ago
Like I said, this broad targeting is great place to start. Next, you'll want to consider other information that informs decisions to travel or interest in travelling. I considered life events that could infer that a user would be in-market to travel soon:
Demographics → life events
Newly engaged (1 year)
Newly engaged (3 months)
Newly engaged (6 months)
Newly wed
But, hey, let's make sure your prospect's experiences is in line with your promotion. We don't want another Fyre Festival on our hands…
4. Dating and personal services: People interested in romantic relationships
This is a tricky one because there are an estimated 36+ million users that have "single" as their relationship status on Facebook in the US.
But not all of these people are accurately reporting this information and, even if they are, single doesn't necessarily mean interested in a relationship. Instead, let's consider additional signals that could infer the user is looking for a romantic relationship:
Demographics → relationship status:
Interests → family and relationships:
Interests → pages that serve content around dating:
Bumble
Hinge
Christian Mingle
Aside from the individual's characteristics, this industry can consider the impact a user's friends may have on their behavior. There's nothing that makes you want to start swiping like an influx of save the dates from all of your friends.
Here's how to target based on this demographic:
Demographics → life events → friends of:
Friends of newly engaged people
Friends of newly weds
5. Arts and entertainment: People who want to see live shows
As mentioned in other sections, audience layering is a strategy all advertisers should leverage to improve the relevancy of their ads. By paring down broad targeting options, you can find smaller pockets within your target audience that are more interested or more likely to be interested in your current promotion. So, for this industry, I will give two examples of how pivoting your strategy by promotion can make a considerable difference.
First, let's say I am an advertiser with a goal of selling tickets to a live Cardi B concert. Here's how I would target my ideal audience based on interests:
Interest → entertainment → live events
Interest → Cardi B
Interests → entertainment → music
I'd also use radius location targeting around the venue to reach any people who might be persuaded by proximity or looking for last-minute tickets.
And in the next campaign, I am looking for individuals who would be interested in the live tour of Wicked:
Interest → entertainment → live Events
Interest → entertainment → musical Theatre
Interest → Wicked the Musical
I'd use radius location targeting around the venue here, too. You never know when someone's in the market for last-minute tickets to Oz.
6. Finance and insurance: People who need help financial planning for retirement
If you're in the financial and insurance business, you know that your target audience for retirement planning is varied. You can't narrow down by age or occupation, because most adults in most jobs could be interested in planning for retirement.
No, not just planning to move to the beach or start each day running in the water.
Here's how you can target people who are likely to be considering their financial plans for retirement:
Demographics → parents → all parents
Parents (all)
Parents with adult children (18-26 years)
Interests → business & industry → personal finance
Interests
Retirement planning
Retirement savings account
Interests → financial planning company pages
Vanguard
ADP
Fidelity
AARP
7. Home and garden: People who own homes
If you're in the home and garden industry, you're looking for homeowners.
Once I got started, I found that there is quite a range of options to infer home ownership to target your home and garden promotions, including an entire section for "home & garden."
Here's what I'd suggest starting with:
Interests → hobbies & activities → home & garden
Home improvement
Do it yourself (DIY)
Home appliances
Demographics → recently moved
Interests → business & industry → design
Interests → pages for home renovation shows, for example:
Fixer Upper
Property Brothers
Flip or Flop
8. Retail: People who want to buy shoes online
Let's be real, who isn't always in the market for new shoes? Especially our in-house analyst, I don't think I've never known someone who loves shoes more than this guy.
Here's how I would use behavior and interest targeting to reach someone looking to buy new shoes:
Behaviors → purchase behavior
Interests → shopping & fashion → clothing
Interests → shopping & fashion → shopping
Interests → other pages that sell shoes
DSW Designer Shoe Warehouse
Zappos
ShoeDazzle
Read more Facebook Ad guide for beginners
_______________________________________________________________________________
Please contact us for seo service packages at TDHSEO.COM.
TDHSEO Team
Email: tdhseo@gmail.com
Skype: tdhseo
https://www.facebook.com/tdhseo
Thank you!