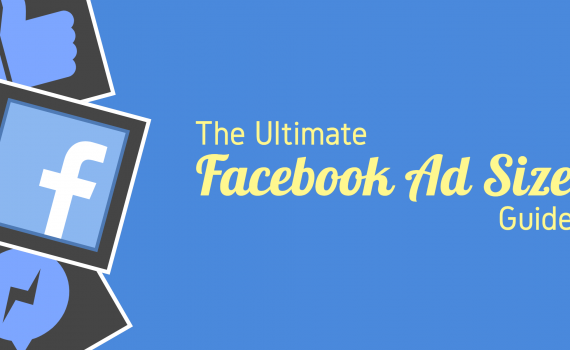 Facebook Ad guide for beginners
Your resources are going to be limited while your startup's still getting off the ground. Taking the long view and giving the top of your funnel some love will go a long way in making sure you don't crash and burn—or worse yet, create a pattern of unsustainable growth in the first few years or months of your startup's life.
Facebook ads for entrepreneurs: driving widespread and cost-effective impressions
Facebook gives entrepreneurs an unparalleled ability to reach new prospects on a massive scale through the Reach and Brand Awareness campaigns. Both of these campaign types are available at the "choose your marketing objective" step of the campaign setup process.
In light of another resource entrepreneurs are famously light on—time!—we should note here how simple Facebook makes the campaign and setup optimization for DIY advertisers. Facebook objectives inherently mimic a fully formed marketing funnel. Wherever your advertising goal fits—be it awareness, consideration, or conversion—you can optimize your campaign to target that section of the funnel.
But let's get back to building awareness. Both of these campaign types (Reach and Brand Awareness) allow you to use what's known as CPM (cost-per-thousand impressions) bidding. This basically means that you, the advertiser, pay for every thousand views of your ad, rather than on a per-click basis. This optimization model is so valuable for entrepreneurs trying to build their brands, because it allows them to generate the most views of their ads for the least amount of ad spend. Maximizing ad exposure means maximizing brand exposure—and when you use CPM bidding, you're maximizing brand exposure in the most cost-efficient way possible.
Facebook ads for reach
Reach and impressions: same thing, right? Not exactly.
Reach is the total number of unique users who see your ad, whereas impressions is the total number of aggregate users who see your ad. When you select the Reach campaign type, you get to choose to optimize your ad delivery for either reach or impressions. Optimizing for reach gives you the luxury of setting what's known as a frequency cap.
Frequency caps allow you to set how much time you want to pass before a single user sees your ad twice. So if you want a minimum seven-day buffer between the first time a prospect sees your ad and the second time he sees it, you would set your frequency cap at one impression per seven days. Facebook ads for entrepreneurs is more about demand generation than demand fulfillment. Optimizing for reach and setting a frequency cap can go a long way in ensuring that you're exposing your new business to as many unique prospects as possible.
For most entrepreneurs, ignoring the "Set a bid cap" option above will be your best bet. Facebook automatically optimizes your campaign to give you the most amount of impressions for your budget. But if you want to try your hand at setting a manual bid, you can select the "Set a bid cap" option. So if you decided, say, that it's worth no more than $2 for you to show your ad 1,000 times, you can set your bid cap to $2. If you decide you want to ramp it up to $4 and see how that affects your estimated daily results, you can do so. And so on. But again, there is no shame in letting Facebook bid for you; in fact, it's one of the ways Facebook helps entrepreneurs make the most out of their time and their budgets.
Facebook ads for brand awareness
When you select Brand Awareness instead of Reach as your campaign type, you're going to notice that things looks pretty similar at the ad set level.
You're still getting charged per thousand impressions; Facebook is still optimizing your ad delivery to get you the most impressions for your budget (here you're not even given the option to set a manual bid). Except here, Facebook inherently optimizes for ad recall lift. This estimated recall lift metric shows how many people Facebook estimates would remember seeing your ad if they were asked within two days of seeing it. The idea here is that instead of generating impressions based just on your targeting, Facebook takes the perceived "quality" of the impression into its own hands by using a number of factors (behavior, polling, machine learning) to determine which prospects will actually remember your ad after viewing it.
Optimizing for ad recall lift is an especially effective strategy for entrepreneurs because it allows you to hedge against wasting money on low-quality impressions. If you're inexperienced with targeting, or if you all your have is a minimum viable product and you're still trying to gauge who your ideal customer is, it's perfectly ok to use very broad targeting when running the Brand Awareness campaign type; actually, Facebook recommends it. Targeting broadly allows Facebook the room to find quality impressions that are more likely to result in conversions at future brand touch points.
Facebook ads for e-commerce entrepreneurs
Many entrepreneurs considering Facebook ads are undoubtedly going to be in the e-commerce space. Templated website creation platforms like Shopify and Squarespace make it easier than ever for entrepreneurs to set up slick online stores themselves, or to hire a third party consultant or agency to do it for them relatively cheap. Set up a quick self-made site on Shopify, get hooked up with a dropshipping supplier, and boom: you don't even have to see your product before you sell it.
Whether you choose Shopify, WooCommerce, BigCommerce, or another e-commerce platform to pedal your tangible product, e-commerce is an extremely quick and viable way for entrepreneurs to get their businesses up and running.  Retail ecommerce sales worldwide are projected to surpass 4 trillion US dollars by 2020. If you're considering using Facebook ads to help grow your startup or small business, there's a good chance you're either already contributing or considering contributing to that number.
And while Google Search and Shopping represent great opportunities to get qualified traffic to your online store, Facebook's extensive suite of targeting options, ad types, and placements make it no slouch in the e-commerce department.
Products can be advertised using every ad type on Facebook. Whether that's carousel ads that allow you to showcase multiple products in your lineup (or multiple features of one product)…
Lead ads that will allow you to collect cost-efficient leads and blast them with email offers for your retail products later on…
Or another ad type—there's no shortage of formats in which to showcase your products.
Retailers who create on-site offers to incentivize purchases during set promotional periods will find Facebook offer ads extremely useful. Offer ads allow you to advertise the products that apply to your on-site promotion across Facebook, driving visitors to your online store who are ready to convert on your offer.
Arming prospects with discount codes before they head to your online store is a great way to encourage purchasing behavior. Offer ads give entrepreneurs the ability to do just that.
Read more Top Creative Strategies for Facebook Ad
_______________________________________________________________________________
Please contact us for seo service packages at TDHSEO.COM.
TDHSEO Team
Email: tdhseo@gmail.com
Skype: tdhseo
https://www.facebook.com/tdhseo
Thank you!