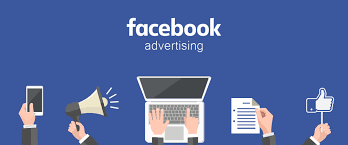 All the best facebook ads you should learn about
If you know what you're doing with Facebook ads, reaching your ideal cat enthusiast should be no problem.
Now that we've covered why you should advertise with Facebook, let's take a look at what Facebook has changed about their ad platform over the last 12 months — and what it could mean for your ad campaigns.
What Happened In Facebook Ads Last Year?
Facebook introduced several new features to advertisers last year. The updates range from new audience targeting and lead nurturing options to funnel features and loads of new ad formats.
Wait, what new ad formats? I'm glad you asked.
Facebook launched a new product focused ad format called a "Collection." Clicking on the ad leads users to an immersive, fast-loading shopping experience on Facebook that can showcase up to 50 products at a time.
While this format is exclusively for mobile users, it's pretty damn beautiful (an don't worry, we'll look at some in-depth examples later).
And speaking of examples, let's go ahead and begin crowning our top performers in each category. Who knows, you might even get a new idea or two for your own campaigns.
Our Top Facebook Ads Of The Year 
There are quite a
few different ad types for you to choose from in Facebook's Ad Manager. These ad types vary from simple to complex. But the goal is the same throughout — to generate strong engagement and clicks from your target audience.
For a more in-depth walk through on refining your target audience in Facebook, you can check out this helpful guide on how to get more from your Facebook campaigns.
This top performance post will give our favorite examples from each of these different ad types. So, let's get started.
Photo Ads
Photo ads are the classic Facebook promotions we're all used to seeing in our News Feed. You can use these to increase brand awareness around your Facebook page or to showcase a new offer.
Keep in mind that Facebook newsfeeds are constantly flooded by different types of ads (especially photo ads). So, try to distinguish your product with an actual scene like the ad above.
As opposed to just a plain product image, MOO went with a nicely positioned, big photo of their cards with a color that really makes them pop. Just look at how that red sets the stage.
Why does this ad win for the Facebook image ad category? Because MOO did a great job with creating a unique photo ad (who would think of peppers?) that can really disrupt user flow as he or she scrolls down the News Feed (veering away from, say, a blue color which might not be contrasted enough from the main Facebook brand color).
You can even add links in these photo ads that lead to your actual site or landing page if you want to go beyond just brand awareness for your Facebook page. But, as AdEspresso says in their ad types guide, don't expect too many clicks from these links. There are other options for that, and we'll get to those soon enough.
Video Ads
Facebook video ads are technically a type of link-click ad, but instead of a static image for your creative, you use a video or animation. These can be great boosters for your Facebook ad campaigns. We all know how much time users spend watching videos on Facebook, so why not join the party?
In such an overly saturated Facebook environment, it's important to distinguish your brand from the hordes when trying to grab your users' attention.
This is where following a few video best practices will pay off (especially in social media).
In terms of which video ad performed best last year, let's take a look at the example below and why it's so awesome:
Antonia Saint New York created an incredibly effective Facebook campaign in 2017 around their Kickstarter page.
This high-tech heel brand wanted to generate pre-purchases of their new heel line for their crowdfunding campaign.
This Facebook ad campaign resulted in some huge growth for the high-tech shoe line. By tracking who clicked on their links and video ads, as well as who visited their website or Facebook page, Antonia Saint NY was able to create custom and lookalike audiences for successful remarketing campaigns.
This resulted in a return on investment (ROI) of more than 700% and nearly 2,000 sales from Facebook alone. That's a big winner for 2017, alright.
The shoe brand was able to leverage their videos' high click rate to generate strong engagement for their campaigns where it mattered.
By using video as a base insight to create more targeted audiences for remarketing campaigns, they generated actual sales growth instead of just brand awareness. The primary Facebook video campaign focused on explaining the high-tech quality of their heels while the secondary remarketing focused on closing actual sales. And close sales it did.
GIF Ads
Yes, in February of last year, AdWeek announced that you can use GIFs in your animated video ads on Facebook. But so many people still don't take advantage of the option.
Buffer was quick to hop on top of this innovative and engaging method of Facebook advertising. After all, most of us love GIFs.
They actually used GIF ads on two different types of campaigns — the first was a download campaign (link-click ad) to generate conversions for their "Ultimate GIF Guide."
The second campaign was a lower friction, delight-based GIF ad playing off some Harry Potter branding. Playful ads like the house-theme GIF below are a great way to develop strong brand awareness and followers for your Facebook page.
Building up your Facebook community gives you more direct access to your target audience to leverage insights for more powerful optimization.
Each type of Facebook ad has unique benefits that match the goal it should be used for most often. And when it comes to GIFs, the goal for this ad type is "delight". Buffer killed it in 2017 with these ads by leveraging delight with relevant content offers for big wins.
Carousel Ads
Carousel ads are a great Facebook resource that allows you to show multiple products or offers on a single ad, each with their own link.
Now, there are multiple ways to leverage carousel ads to increase Facebook engagement, link clicks, or eCommerce conversions (sales). But they're also a great opportunity for you to show off some unique creative branding chops.
This is what Sumo did so well with their 2017 carousel ad campaign.
Carousel ads can be a great resource for A/B testing certain features of your ad campaigns. For example, in the images above and below, you can see that the ad creatives are nearly the same. But even though the offer doesn't change, each panel has its own unique CTA.
This way, Sumo marketers were able to A/B test their CTAs to see which converted at a higher rate and use those insights later on in their social advertising.
Keep in mind that there's a two-card minimum and a 10-card maximum for carousel ads. The sweet spot, however, tends to be within the 3-5 card range, as this is enough cards to ensure that users have to scroll a bit, but not too much to bore them.
Slideshow Ads
These are essentially carousel ads that auto-rotate your selected images instead of waiting for the user to click through or scroll.
For slideshow ads, you can use a pre-existing, self-made video slideshow, or you can upload distinct images to Facebook and select which ones you want to use. You can get pretty granular with your slideshow design by including things like:
Image ratio on each image
Fade element/style
Time each image will show
Total images shown
Total slideshow length
One slideshow ad best practice is taking successful carousel ads and transforming them into slideshow campaigns. That's exactly what Sumo did:
This way, after optimizing which CTA and offer works best via your carousel split testing, you can select a singular CTA to use on the slideshow app. However, you get to keep the elements from your individual slideshow cards to convey more value (while keeping the user focused on the ad's overall goal).
This is how slideshow ads can one-up their carousel counterparts. The best social media campaigns will build off one another to leverage more data from the previous campaign to build a more efficient and targeted campaign in the next level of ad type.
Collection Ads
The newest of this bunch, collection ads help retailers showcase their products to mobile users in a new way.
Think of this as a "digital catalog" that allows consumers to browse products straight from your ad. This new era of mobile shopping eliminates long load times and ugly mobile sites, which in turn will reduce friction and drop-off.
Creating a collection ad is simple — all you have to do is choose the "Collection" option when you start making a new ad.
From there, you can choose from one of the templates Facebook offers:
Once you choose your template, continue creating the ad as you normally would, with a headline, text, etc. For a more in-depth description on setting up collection ads, visit Facebook's nifty "How To" page.
Anyway, the winner of most epic collection ad goes to Adidas.
According to a March 2017 Facebook case study, Adidas saw a 5.3x return on ad spend (ROAS) through this campaign.
By using the collection ad for a specific product line or matching theme, rather than all products, Adidas was able to tailor their ad content solely around promoting it's new Z.N.E. Road Trip hoodie.
The brand also tapped into the cross-selling opportunities collection ads are capable of by including complimentary Adidas products that would add even more swagger to their offer (and their sales revenue).
Canvas Ads
Canvas ads are a great mobile asset for brands trying to prioritize their mobile engagement with their Facebook audience. These ads are mobile optimized and load instantly. And on top of that, they're designed specifically to capture the complete attention of your mobile users.
How? By taking up the whole screen and creating an interactive ad experience. The level of interactivity in your canvas ad experience, however, is up to you.
Our big winner for this new format is Volkswagen, for an awesome campaign advertising one of their new models.
This campaign uses all the capabilities canvas ads offer. Users see an attention grabbing video encouraging them to click through to the actual canvas ad.
After clicking, they navigate the VW car from an aerial view around a winding mountain road. Along the ride, the VW makes certain informative stops where users can read up on the new model's features and perks.
This is a great example of an immersive ad experience that walks your user through the different aspects of your offer. This helps ensure they see all the value you're conveying — which should lead to a boost in conversions.
Lead Ads
Not all Facebook campaigns are focused on generating direct sales from their ads. Some are focused on filling the funnel with leads for the brand's marketing and sales team to work on. This is where Facebook Lead Ads come into play.
With lead ads, you can encourage users to sign up for different courses and special offers you're advertising. With Facebook being such a powerful platform for eLearning industry brands, these ads can be a huge asset to boost your key gated content campaigns.
So, which brand used this sign-up option effectively?
Our prize for the lead ads category goes to LeadsBridge for their awesome use of lead ads for downloading their app.
LeadsBridge is the big winner because they fully optimized this campaign for ideal performance. Not only did they use the best Facebook ad format for their ideal goals, but they took it a few steps further:
They optimized for actual app downloads instead of simple lead lists.
A very unique and value-driven creative catches users' eyes.
They used emojis to radically increase their conversions by 2000%.
With a boost in conversions like that, it's no wonder that LeadsBridge was the big winner for this category.
Dynamic Ads
Just as lead ads are best used for lead generation campaigns, dynamic ads are best used for remarketing campaigns across the Facebook platform.
When properly integrated with your product catalog and eCommerce platform, dynamic ads will automatically promote products to users who've already expressed interested in your website, brand, or app.
Also, these ads are technically a form of remarketing, so there's a bit of advanced setup required.
This will include tracking pixels, so make sure to follow the best practices for dynamic ads if you want to see success. As for the big winner for 2017 dynamic ads, the prize goes to…
The Kooples' Facebook remarketing ad campaign.
The Kooples leveraged these perfect-for-remarketing ads to target users who had viewed, liked, or engaged any products on their new trouser line. Then, they retargeted them with a 50% special deal in another dynamic remarketing ad.
If you're looking to target previous visitors or users who failed to complete their transactions, offering incentives or savings is always a great way to close the deal. So, keep your eCommerce campaigns supercharged with these dynamic ads.
Read more All the best Facebook advertising tricks for small business
_______________________________________________________________________________
Please contact us for seo service packages at TDHSEO.COM.
TDHSEO Team
Email: tdhseo@gmail.com
Skype: tdhseo
https://www.facebook.com/tdhseo
Thank you!