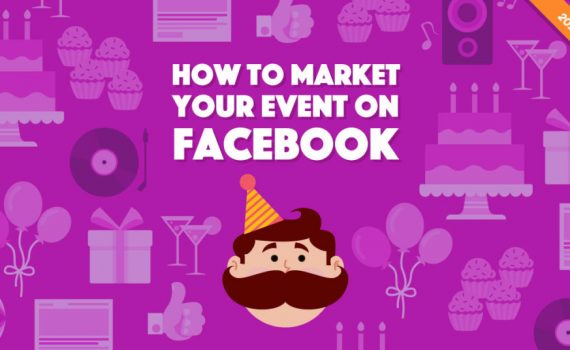 Once your event is set up on your Business Page, head over to the Facebook Ads Manager to begin setting up a campaign to boost your event to the right audiences. When creating a new campaign, begin by selecting your campaign objective to be "Event Responses." This is the event-specific objective, but it's not the only one you can use—more on that soon.
Next, in the ad set level, select your targeting criteria and your budget if you're not yet planning to use Campaign Budget Optimization, or CBO, yet. Remember, this is going to be the standard budget setting option come September 2019. CBO will require advertisers later this year to set and manage their budgets at the campaign level, rather than at the ad set.
Once your targeting is selected, you can move on to the ad level tab to create your event ad. Here, you will give your ad a name and, as you scroll down below the ad copy area, you will see a field where you can type in your event. Search for the event with the event title that you included on your Business Page.
Once you type in the event, the content will auto-populate, generating an ad using the details from your event. That'll look something like this:
And you're almost all set!
After you launch your ads, one way to test and optimize your event campaign is to test ad copy variations or switching out the creative. If you want to edit any of the other event details, as seen below the creative, that will need to be revised on your actual event page.
And speaking of testing…
Test your Facebook ads strategy
It's important to test copy and creative, but that's not all there is to optimize. Here are five more strategies you can test to try out to get more attendees out of your Facebook ads for events.
1. Try the branded content feature
If you are working with another brand for your event and it tags your company in a post, you can test out the Branded Content feature (as seen in the screenshot of the ad set up above). For example, if you are a smaller or newer company running an event, partner up with a larger, relevant brand that may be a partner or sponsor of your event. This way, if they post about you and tag you from the business page, you can then run that post in your account as an ad and test various audiences. Here's an example:
By partnering with other brands and utilizing the Branded Content feature, this will help boost your credibility as a new or smaller company by having a well-known or larger brand backing you, like HubSpot in the example above. This boost in credibility will increase awareness, engagement, and, ultimately, your event attendance.
2. Test non-event campaign objectives for Instagram placements
Facebook event response objective campaigns are successful, but they don't transfer over to Instagram placements. There are ways to advertise your event in Ads Manager across both platforms and in additional placements, though: You just have to choose a different campaign objective.
Select a different campaign objective, such as traffic, to drive people directly to your website to learn more about your event and to register on your website. If you are using a third-party event registration site that doesn't have an option to place your Facebook Pixel on it, that's okay—however, the trade-off is not knowing what happens to that person who clicks through since you'll lose tracking once they get to the landing page. Ideally, you will want to have registration on your site to track conversions back to your Facebook and Instagram ads. That way you'll have more insight into what is working and what is not cutting it for your ad set audience targeting, ad copy, or creative variations.
If you are using the popular event registration site, like EventBrite, for your event registrations and ticket sales, it is possible to add your Facebook Pixel onto their platform, so tracking won't get lost. Here are steps on how to add your Facebook Pixel to EventBrite.
To expand your reach further, select Instagram as an ad placement in the ad set level so you can reach users in the Instagram feed and Instagram Stories. You'll want to prompt them with the call to action to "Learn More" or to "Sign Up"—or, if you are promoting multiple times for your event and it applies, use "Get Showtimes." Because Instagram is such a highly visual platform, testing video ads for your event is highly effective here.
4. Promote a new event with Facebook ads
Will this be your first time promoting a new event? Test out some content to entice your audiences to learn more about it. Showcase speakers, artists, musicians, topics of discussion, or other people, places, and things your event attendees can expect to see. Highlight sessions, venues, or early bird pricing as an incentive to register sooner rather than later.
If you're advertising a business-related event that would require attendees take time off work or travel to the event, you need to advertise your event to your audience and sometimes their employers. We've had success driving first time attendees to an event after creating and promoting an "ask your boss" form that highlights the benefits someone can present to their employer. This can help attendees ask their company to attend your event. Make it easy to attend.
5. Advertise a recurring event on Facebook
Do you have a recurring event such as a monthly meetup or webinar, an annual conference, a multi-city tour, or another type of recurring event? Entice past attendees to return by showcasing new aspects of the event. This will make help confirm that the attendee is familiar with your brand, but also make it clear they have reason to attend for a new experience. Stay true to your brand and events, but always find ways to keep things fresh. For instance, when working with conferences in the past, we've promoted similarities as well as the addition of new speakers, sessions, networking events, and exhibitors, which helped increase retention rates show over show.
If you are targeting people who have not previously attended one of your similar past events, use creative, such as images and videos in your ads to show a large audience, so that it looks successful. That will help you establish more authority and trust with your events and if people missed it last time, they may get a sense of FOMO this time around. If you had a successful event, show it off, be proud, and invite new people to attend next time.
For remarketing campaigns, show some sneak peaks and behind-the-scenes previews to excite potential attendees and move them further down your funnel. Attending events—especially going solo—can be intimidating, so make it exciting, seamless, and easy for them to convert.
If you are promoting an upcoming online webcast, do a brief video on some teaser tactics your speaker can share and have them encourage and invite people to register now to learn more. Here's a great example of a webinar ad that is not only free to attend, but also clearly states the value proposition for both the teaser and the full webinar:
If you are promoting a fundraising event, focus on the ways that attendees will give back to a non-profit and how it will be mutually enjoyable, helpful, and rewarding. If you're running ads for a tour that a musician client of yours may be preparing for, create campaigns for each city stop and focus targeting, ad copy, and creatives that will speak to people in that location and share that musician's excitement to play for that particular crowd. If you're running a local event, one thing we've also found effective over the years is to use creative that resembles the location of the event and the audience you are targeting.
From awareness to attendance with Facebook event promotion
Now that you're familiar with ways to promote your event using Facebook ads, jump into your Business Page to create an event, head over into Ads Manager, and start testing out various campaign options to get the word out about your upcoming and exciting event!
Read more How to make your Facebook Ad Campaign successful
_______________________________________________________________________________
Please contact us for seo service packages at TDHSEO.COM.
TDHSEO Team
Email: tdhseo@gmail.com
Skype: tdhseo
https://www.facebook.com/tdhseo
Thank you!