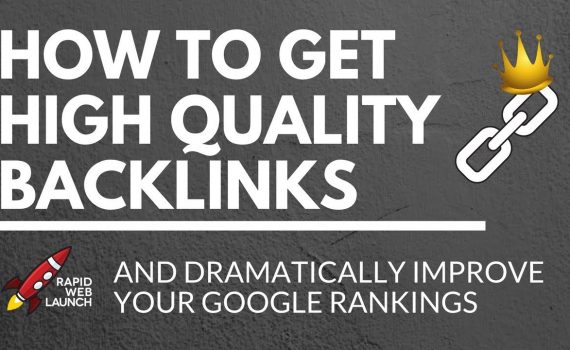 How to find out quality backlinks?
In this post, I will share with you how to get quality backlinks for your site, starting with what counts as a "quality" backlinks. Once we've established these grounds, you can proceed with the different effective tactics to help your website acquire backlinks that will move the needle.
Million dollar question on content driven backlinks – Why will external websites link back to my page?
This is the most important question and is hardly answered. There are so many reasoning to it. Every blogger or writer who writes about a topic is not an expert on all related sub-topics to their post and without those subtopics covered, their post may not be comprehensive enough that other will recommend it for reference. Look at wikipedia! all their articles have external references in the content at the end for further reference and reading. Referring to an authority page for extended reading on a topic is a clear signal to search engines about the context of its content.
Giving backlinks to other pages are a great way to give completeness to your topic. This holds true for you and for others as well.
Getting organic backlinks (natural backlinks) is hard when your pages have shallow content or they are low quality content. Always use smart backlinks strategies for both internal and external links but maintain the quality.
Join Blogger Community
Writers and bloggers do promote each other in the same or different niche. You can contact bloggers and draw curiosity in your niche to visit your website / blog, review posts and write about it on their own blog with do-follow links. You can also use copywriter's services, bloggers and editors with good fan followings to write about subjects covered in your blog with a backlink. This promotional exchange program works well if you have a good relationship with other bloggers otherwise this is a difficult exercise with low return on investment (ROI).
Run a contest
Everybody loves a contest. It's easy to create one on your social media platform, and if the contest is exciting, it will soon go viral. Building links from a contest cannot be your only goal. It comes with added benefits like creating brand awareness, launching a new product, increasing sales by giving away discount codes and so on. Before you set up a contest, define your goals, your target audience, what type of contest will attract them the most and the time and resources you need to invest in it.
Apart from the natural links that come back to you, you should also leverage the contest you have set up to gain links from bloggers and influencers in the market and by getting "contest partners." This is win-win for all concerned. Everybody gets publicity.
Link reclamation
You can use Buzzsumo or Mention.net to find articles that refer to you and your posts. See if these sites link back to your site. If they haven't, send the site owner a message and ask them to kindly link back. Most of these owners wouldn't mind updating their posts to include a link.
This strategy may not be for everyone but it's worth noting since it also answers the question "how to get quality backlinks to your site?"
Infographics
Creating infographics is a powerful way to generate quality backlinks to your site.
Infographics are highly shareable. Which is why they generate a ton of backlinks for the original poster. People not only share them on websites, they post them on social media as well. Not only are they great for backlinks, they can increase your site traffic too.
In today's visual world infographics are one of the most popular methods to help you bring traffic to your website and gain valuable backlinks. One of the big reasons why infographics are so popular it because of the fact that it helps people to understand a subject in an easy way. Next to that, it makes sharing of the content more likely since everyone loves visual data, right?
Choose the content you want to share via an infographic carefully. The infographics you're creating should include a unique and interesting story for your audience. Look at current trending topics, or maybe you can convert one of your top-performing posts into a more easily digestible format.
Just because you don't have the graphic skills yourself, doesn't mean it should stop you from creating infographics. By looking on platforms like Dribble, or Fiverr you can easily find good quality designers who can create your infographics. Don't try to go cheap, though; you want some good quality to help increase the viral possibility and earn even more backlinks.
Once the infographic is ready, you need to make it easy for everyone to share the infographic. The great folks behind Siege Media created an Embed Code Generator to do the heavy work for you on this one. (remember tip 5, with the helpful tool)
Guest blogging
Here's another way how to get quality backlinks to your site. Guest blogging is still a popular way of getting backlinks. Site owners are always looking for new content. Help them out by submitting a request to write one for them. You can include links in the copy itself or on the author bio just below the post.
One thing to remember with guest posting is that you need to send quality stuff to other blogs.
Just because you're publishing content on another site, it doesn't mean that you shouldn't put all your effort into developing the best guest post you can write.
In fact, crap content is what got guest posting as an SEO tactic in trouble in the first place!
However, Google's final warning seems to have encouraged content creators to up their game and write killer guest posts to rise above the pack, which is something that you should also do when taking up this tactic.
Build Online Services for Free
This is one of the favorite ways to build and earn backlinks. Online services are one of the best ways to attract backlinks. Unlike articles, online services or linkable assets cannot be copied or stolen. These services can only be consumed. Therefore, anyone who is willing to add such web based services to their portfolio, they will have to either visit your site or add a backlink. Online services have the potential to bring huge number of customers to your website and also earn you thousands of backlinks.
Related post How many backlinks per day are enough for keyword ranking?
_______________________________________________________________________________
Please contact us for seo service packages at TDHSEO.COM.
Email: tdhseo@gmail.com
Skype: tdhseo
Facebook Messenger: tdhseocom
Telegram: + 084  07790 89915
Whatsapp: + 084  07790 89915
Thank you!