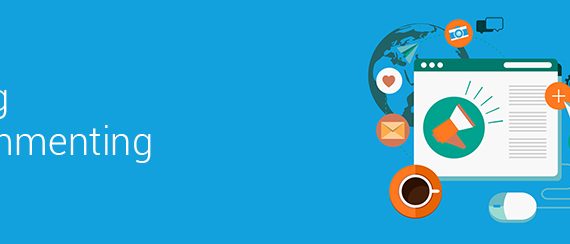 There are plenty of reasons to keep commenting on blogs—as long as you're doing it in the right way and with the right goals.
So, what's blog commenting SEO good for today?
From finding high-quality sites and engaging with commenters like a pro, here's my best blog commenting tips:
– Find high-quality websites to comment. When I say high-quality, I'm looking for websites with a domain authority of 60+.
– After you pull your list of top websites, search for an article most relevant to your target audience.
– Now, you can begin to add value with your comments. I follow the "sandwich affect" when I comment on an article.
Acknowledge the author by name and add a compliment.
– Sprinkle in valuable information you took from the article, while adding additional data that may spruce up the article.'
– If you add a link, it needs to be relevant and add value to the post or discussion.
– Again, acknowledge the author by name and end with a compliment.
– Remember to keep your blog comment short and sweet. I aim to keep mine under 100 words.
Finally, and most importantly, when it comes to blog commenting, you should follow one crucial rule, no matter what:
Make your comment valuable to the post and the discussion.
A comment that has nothing to do with the post itself, no matter how long and intelligent it sounds, won't help you one bit.
You have to actually read the post and make your comment a response to the post, or a response to another commenter's comment.
Be a valuable commenter, not a comment spammer!
Steps to Successful Blog Commenting SEO
Get personal
If you want people to go from your comment to your website, it's important that they know who you are!
If you just leave your first name, people probably won't connect you to your brand.
So, make sure to put your full name and the name of your brand. If you want people to recognize your company name right off the bat, you might put something like "Amy Copadis from MyCompany."
And what about a photo?
First, make sure that you use an email that's attached to a Gravatar account.
Second, make sure your Gravatar account has a recent picture of you to display!
If you want people to see your company or brand, you may want to place your brand logo as a Gravatar image. Generally, however, it's better to have a picture of a real person—that helps you look more authentic and less spammy.
Don't comment to get backlinks only
I see many bloggers making this very mistakes of thinking blog commenting is all about building links for SEO purpose. You're dead wrong if you're still thinking this way.
First, take away such mindset and frame your mind in the right direction of what blog commenting is all about. The quicker you understand and agree to this simple but complex rule, the better you'll make the most out of your commenting efforts.
Blog commenting is an easy way to fall into Google's link building scheme penalty if you're mainly doing it for SEO purposes. If your primary aim is to run a marathon of leaving xxx numbers of comments a day on blog posts, then you will probably fall under the hammer.
When a huge number of links pointing towards your site are from blog commenting other than editorial votes then you're automatically inviting one of the animals (Panda, Hummingbird, and Penguin) in the Google zoo to come dine with you.
Do your blog commenting naturally and don't make it a mandatory task to leave certain amount of comment every xxx days, weeks or month.
Say something worthwhile and relevant
If you're commenting on popular, authority websites (which is highly recommended), you'll be one in a sea of comments that follow.
So, how are you going to stand out?
First, you need to make sure you're on topic.
So start by reading the blog post thoroughly. Know what's inside, and the direction that the author took with the information he presented.
Second, you need something valuable to say.
We said above that writing blog comments is not a quick backlink scheme anymore. So don't view it like that. Invest some time in responding well to the blog content, and add valuable information that wasn't in the original post.
This will make both the author and the readers see your blog comment as a valuable contribution, thus seeing you (or your brand) as valuable as well.
Wait for the right moment to add your links
Hopefully, you've already linked your name out to the exact place where you want people to land on your website.
However, in certain places, it might be appropriate to leave a link to a relevant article or post on your website.
For example, let's say you're commenting on a post about email marketing strategies. In your comment, you might expand on an idea that was mentioned in the article, then refer back to a post on your own website for more detailed information, or maybe a case study that you did.
Including these kinds of relevant, valuable links will increase the likelihood that someone will make it to your website.
Use Your Real Name
If you ever run a blog, you will know how frustrating this one could be when you see things like, "John SEO Traffic", "Five star hotel In Canada", etc as the name of comment authors.
No matter how relevant or remarkable your comments may appear to the blog owner, it will surely ended up mark as spam or possibly in the trash folder.
No Anchor text in comment
Except that you're very sure of your relationship with the blog owner and the anchor text in question is for educational purpose only; no other reason for including a link to other sites in your comment.
You will be perceive as spammer and this could lead to Akismet and other spam fighters tools to always mark your comments as spam.
Wrapping it up
These blog commenting best practices will help you mostly get the best out of your effective regular blog commenting efforts if you take them seriously, and some of the points listed on this list needs to be work on long enough to see the required results you want – targeted website traffic that engage with your content, relationship building, networking etc.
Related post: How to find out quality backlinks?
_______________________________________________________________________________
Please contact us for seo service packages at TDHSEO.COM.
TDHSEO Team
Email: tdhseo@gmail.com
Skype: tdhseo
https://www.facebook.com/tdhseo
Thank you!