The way to increase Click Through Rate
A campaign's click-through rate is actually a ratio of how many people clicked through a link to visit a page or other digital medium compared to the total number of people who saw the campaign.
The more click-throughs you have, theoretically, the more targeted your campaigns are and the more they seem to speak to your prospects' needs.
Of course, just because someone clicks through a link to land on a page doesn't mean they'll browse, linger, and buy. A prospect could easily click through and bounce. That's why you should never use this KPI by itself to measure the effectiveness of your campaigns.
Your CTR does matter, however, and the greater the number, the more successful your ads are deemed to be, or emails, or whatever else you're using to measure the CTR.
Click-Through Rate Formula
Before we begin breaking down the average click-through rate, so that you can determine how your campaigns are performing against the national averages, it's important to learn how to calculate CTR all on your own.
For this, we will use a simple formula.
Click Through Rate = Number of Click-Throughs / Number of Impressions x 100 (to get the percentage)
When working with email, we won't use impressions, but the number of tracked messages delivered. The rest of the CTR calculation will remain the same.
For example, if your ad campaigns list 1000 impressions and 23 click-throughs, your formula will look like this:
CTR =  23 / 1000 x 100 = 2.3%
Is that a good or a bad CTR? Let's find out.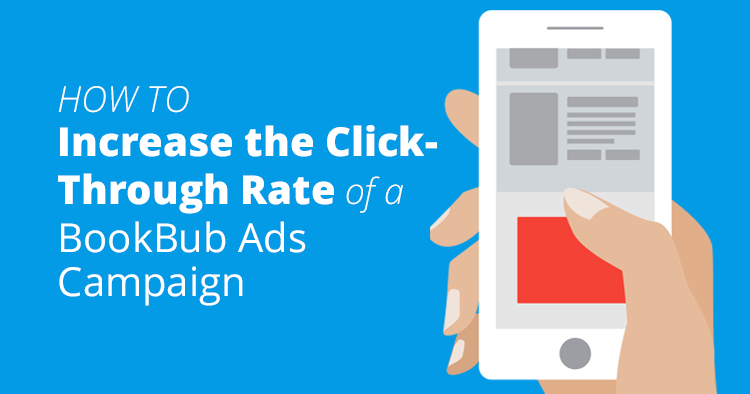 What is a Good Click-Through Rate?
Now that you know how to analyze click-through rate, you might wonder how your campaigns measure up.
For paid digital ads, Wordstream reported that the average Adwords click-through rate is 1.91% on search and 0.35% on display.
Facebook Ad click-through rates range from 0.5% to 1.6%.
When it comes to email CTRs, Mailchimp reported that email click-through ratesvary widely by industry. For example, restaurants show a CTR of 1.25% while the hobbies sector ranges around 5.13%.
Real Life Examples of Measuring Click-Through Rates in Marketing
Digital marketers everywhere are attempting to improve their campaign click-through rates. Let's look at a few examples of how they're doing so.
Email Click-Through Rate
Out of all the challenges email marketers face, suffering from low click-throughsseems to top the charts.
SuperOffice
By changing the days, the brand managed to increase CTRs by more than 100% on Saturdays and Sundays.
SuperOffice further boosted their click-through rates by segmenting their audience, which made their emails more highly targeted for more clickable success.
Keap
Look how Keap managed to increase CTRs just by altering the send times of each email.
Calculating Email Click-Through Rates
As we covered earlier, measuring CTRs for emails is the same as it is for advertisements, you'll merely switch "Impressions" with "Number of Emails Delivered."
For instance, if you send an email to 250 subscribers and 20 clicks on a link contained within the email, your CTR would be:
CTR = 20 / 1000 x 100 = 2%.
The more people who click on the email's links, the more successful the email is said to be.
In fact, CTR is seen by email marketers as one of the most critical KPIs for measuring email marketing success, second only to open rates and delivery rates.
Benefits of Increasing Your Email Click-Through Rate
When an individual opens an email, they do so because of two primary factors. 1) They recognized the recipient 2) The email's subject line reeled them in; and most probably both.
Once inside the email, the information had better be targeted and relevant, or else most won't read to the very bottom. And the bottom of the email is typically where the link resides.
At any rate, a great email not only attracts readers, but it also entices the click.
More click-throughs simply means that your email marketing efforts are paying off.
Of course and once again, email CTRs are only part of the story. Your readers could click through your emails only to bounce from your landing page. That's why your entire marketing message has to be consistent and cohesive.
But excellent CTRs for your emails is definitely an excellent start to an effective digital marketing campaign.
How to Boost Organic Click-Through Rates
A search engine optimization campaign has the ultimate goal of jumping to the top of the search engine results pages (SERPs). Getting to the top of Google's first page for your primary keywords is quite a feat, but only if your click-through rates rise along with your rankings.
What good is an organic listing if few leads click on it? Instead, you'll want to work on improving your organic click-through rates to keep the leads flowing in from Google and other search sources.
Advanced Web Ranking has created a chart that shows the average Google click-through rates according to the use of both mobile and desktop devices.
Notice how the click-through rates are highest for the first position of the Google SERPs.
The click-through rates are 29.79 for desktop and 22.32 for mobile, respectively, as seen below.
A mere one spot drop leads to a drastic reduction in CTRs. For desktop, the second spot leads to a CTR of 14.96 for desktops and 13.95 for mobile.
So, you can see that attaining the top spot in Google is key if you hope for maximum traffic and engagement.
Even if you don't achieve top positioning, you can improve your CTRs in the following ways.
Microsoft found that organic listings performed better with regards to click-through rates when the URLs were descriptive.
This way, people actually get to see where they're about to end up, making your link much more enticing to click.
You can also increase your click-through rates by writing descriptive meta descriptions and making sure they're unique for each page.
You are also encouraged to use Schema markup, which outlines your organic listings for clearer selections and a more prominent attractive Google profile.
Benefits of Increasing Your Organic Click-Through Rate
The largest benefit of a higher organic CTR is that you could potentially earn more prominent Google rankings.
Wordstream found through research that increasing click-through rates led to higher organic rankings. If you want to move one spot, for instance, you need to increase your organic click-through rates by 3%.
It makes sense, as Google wants to deliver to its users the most valuable pages possible and a high CTR indicates that you're offering exactly that.
Turns out, increasing your CTRs also improves your conversion rates.
This also makes sense, as the more traffic you earn, the higher your chances of converting those folks into paying customers.
PPC Click-Through Rate
When you manage to create relevant and quality ads that speak to your prospects' needs, you're more likely to get a click-through.
You can increase your PPC CTR like ducttapemarketing by using trademark and registered symbols in your ads. Doing so conveys credibility and trust, which users prefer if they're going to click your ad.
Other tips include using sitelinks. Like Schema markup for organic listings, sitelinks give prospects more choices by outlining your site so they can make the exact selections they need.
And a strong call-to-action. If you want them to click-through your ad, you might as well tell them what they'll get once they do so. In this case, book your ticket is a great way for Clear Trip to get its ad audience to act.
Benefits of Increasing Your PPC Click-Through Rate
If you can manage to maintain a good click-through rate, your Quality Score will rise. This tells Google that you care about quality and want to deliver the best ad experience possible to your users. This puts you head and shoulder above anyone just starting out on the Adwords platform, and with seniority comes many benefits.
One benefit is that you'll be able to save on your cost-per-click rates. This is Google's way of rewarding you for keeping up the good work. With these savings, you can compete for all your high-value keywords while spending less of your ad budget.
Google will also reward you with greater impression share. This is how often your ads show up for your audience.  For example, on the Google Search Network, a mere one-point increase or decrease could massively impact the impression share of all the ads you have in place.
The thing is, you likely don't have to improve your click-through rates that much. The national average for Adwords CTR is only 3.40% at its highest for the dating and personals category and .84% at its pinnacle for technology.
Read more Why should you use DoubleClick Search
_______________________________________________________________________________
Please contact us for seo service packages at TDHSEO.COM.
TDHSEO Team
Email: tdhseo@gmail.com
Skype: tdhseo
https://www.facebook.com/tdhseo
Thank you!